33-year-old woman from Britain rescued from Foulweather Bluff on Kitsap Peninsula
HANSVILLE, Wash. -- A 33-year-old woman visiting from Britain was rescued Tuesday from a steep and muddy hillside below Foulweather Bluff on the northernmost tip of the Kitsap Peninsula, North Kitsap Fire & Rescue said.

Authorities said the woman was cold but safe.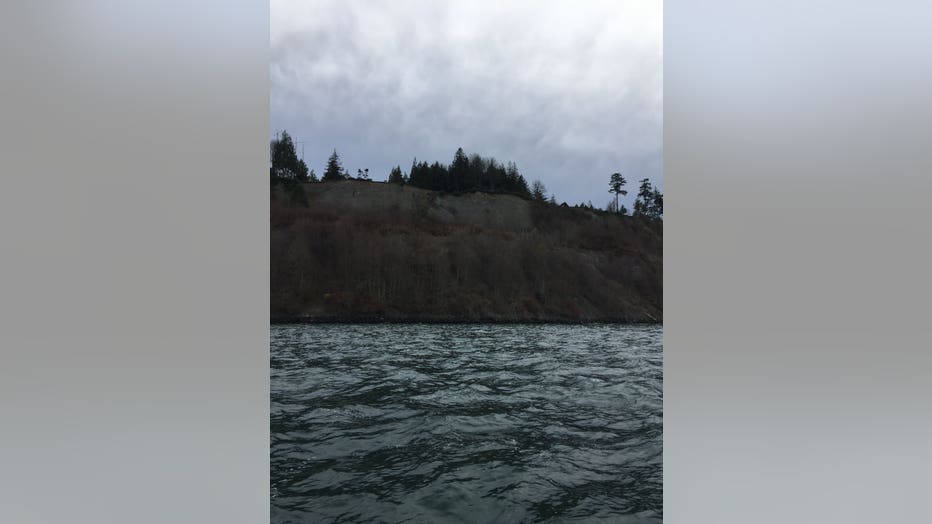 North Kitsap Fire & Rescue said the woman was on a run along the beach Tuesday morning  when she attempted to climb the bluff to escape rising waters, but became stuck when the terrain prevented her from going farther in either direction.

She had a cellphone, however, and called family members who, in turn, called 911.

With no safe rescue from atop the 300-foot cliff, authorities called in a fire rescue boat.

"One of the firefighters from aboard the boat was able to scale the slippery slope to reach the woman and carefully assist her back to the vessel," North Kitsap Fire & Rescue said.

Officials said they recommend that hikers and runners equip themselves with information about local tides and terrain before setting out in unfamiliar territory.