3 seriously injured in 2-vehicle crash in West Seattle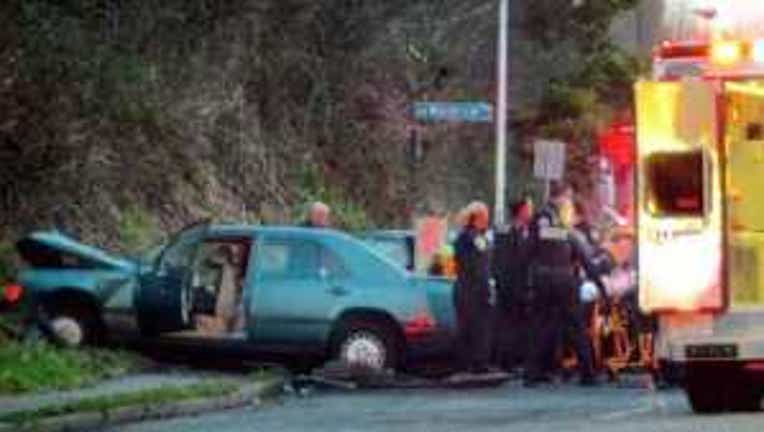 WEST SEATTLE -- Police said a man fleeing the scene of a burglary in a stolen car collided with another vehicle in West Seattle Tuesday, seriously injuring him and two others in the car that got hit.

At about 4:11 p.m., police officers were responding to a report of a burglary in the 4200 block of SW Graham Street when they saw a suspect fleeing in a 1988 green Mercedes 4-door sedan, police said. It was later discovered the car had been stolen earlier in the city of Seattle.

The suspect crashed into another vehicle at Delridge Way SW and SW Webster Street, police said, adding that the collision occurred without the police in vehicle pursuit.

"Fire department medics were called to the scene of the collision and transported three people (two people from the other involved vehicle and the suspect) to Harborview Medical Center with life-threatening injuries," the police statement said.