3 dead, 1 hurt after SUV crashes into utility truck carrying worker in bucket in Tacoma


TACOMA, Wash. – Three people died and one is in serious condition after an SUV crashed into a utility truck that was carrying a worker in a bucket in Tacoma on Wednesday afternoon, the Tacoma Fire Department said.

The work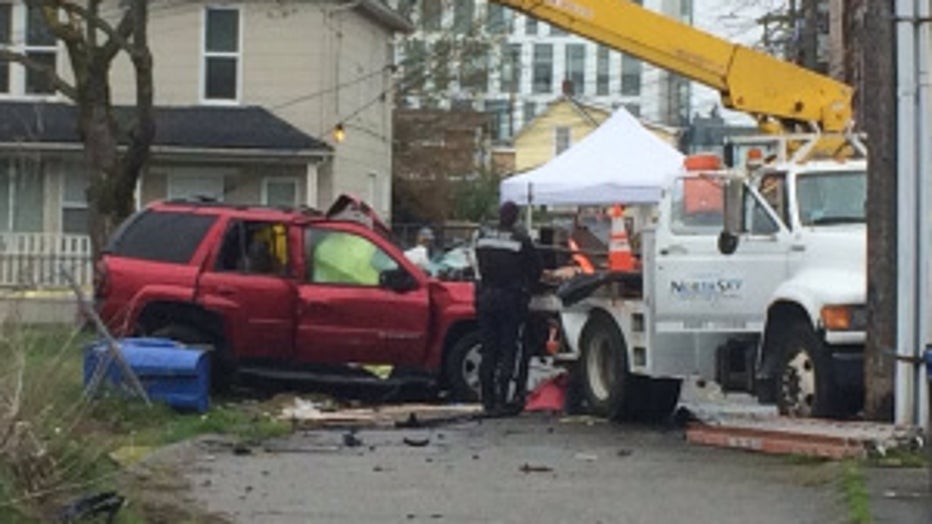 er in the bucket was taken to the hospital in serious condition, while all three in the SUV died.

Police say the SUV was traveling at about 55 mph when it crashed through construction site closure barricades set up for the truck, then continued into an alley and rear-ended the truck.

The crash happened off S. 14th and MLK in downtown Tacoma.