3 children, 2 adults killed in rural Thurston County house fire, investigation underway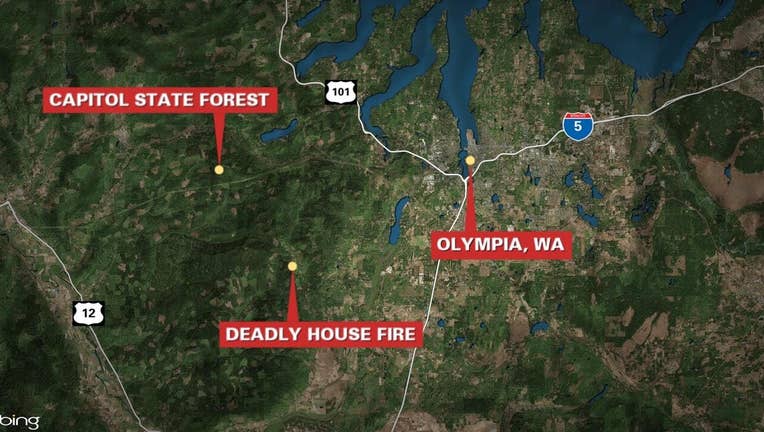 article
THURSTON COUNTY, Wash. - Crews are investigating after five people were killed in a house fire in a rural area of Thurston County on Saturday.
According to the Thurston County Sheriff's Office (TCSO), firefighters and deputies were called to a house fire in the 8800 block of Sherman Valley Rd. SW just after 6:30 a.m. The residence is located inside the Capitol State Forest, southwest of Olympia.
The home was fully engulfed in flames when multiple units arrived to the scene.
Five people, two adults and three children, died in the fire.
Authorities say another child, who was visiting the home, was able to make it out of the fire alive.
"We are saddened by this loss of life and the impact that this will have on family members and the community," wrote the TCSO in a Saturday press release.
TCSO detectives will remain on the scene to investigate the cause of the fire.
RELATED: Crews investigate cause of deadly fourplex apartment fire in Sumner
This is a developing story.