3 Arlington officers hospitalized after violent reaction to secondhand heroin smoke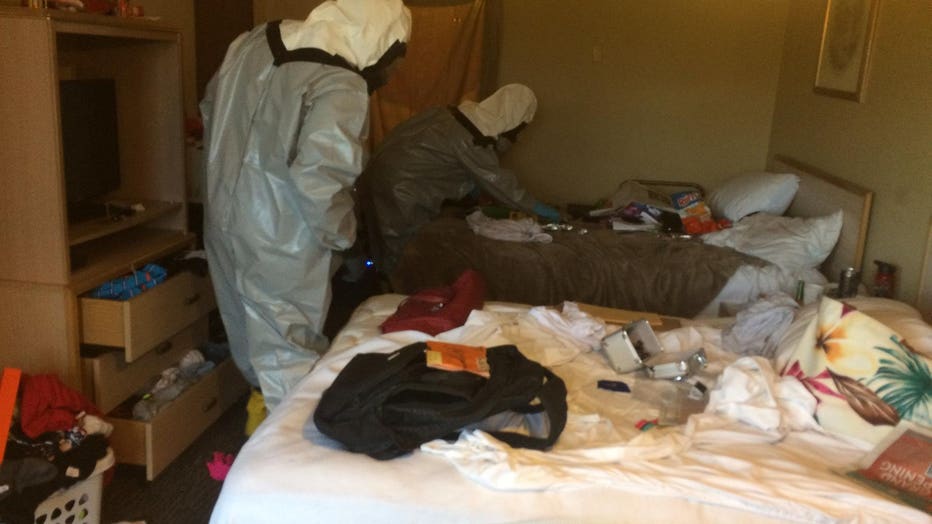 Three Arlington Police Officers taken to hospital after violent reaction to second-hand heroin smoke exposure. (Credit: Arlington Police Department)


ARLINGTON, Wash. -- Three Arlington police officers were taken to the hospital after suffering a violent reaction to secondhand heroin smoke.

Authorities say the officers began experiencing symptoms when they came back from serving an arrest warrant inside a hotel room on SR 530 just east of Interstate 5 on Monday.

Their symptoms included nausea, headache, and vomiting.

Police say the officers were transported by the department to the emergency room at Cascade Valley Hospital for medical evaluation and decontamination.

All three officers were treated and released from the hospital Monday night. They have returned to full duty.

The officers' clothing was taken to Arlington Fire House 46 for decontamination using their extractor. Four police vehicles, three workstations, and a restroom were also decontaminated by a professional company.

"It's not unusual for our officers and firefighters to be exposed to substances like this daily," The Arlington Police Department said. "What is unusual is the violent reaction all three officers had to the exposure."

Testing of the illegal substances is ongoing to determine if the heroin was laced with fentanyl.

One person was taken into custody during this incident by Washington State Department of Corrections for a felony drug violation and outstanding warrants.