2nd dead seal on Washington coast wasn't killed by shark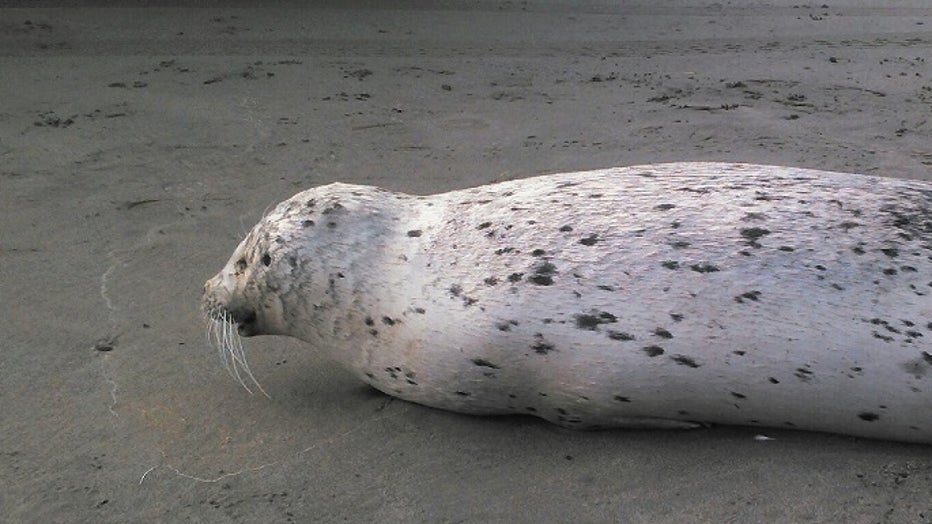 This female seal was found on the beach at Ocean Shores last Thursday. Her bottom half (not shown) had been bitten off by a great white shark, the state Department of Fish and Wildlife said. (Photo: DFW)


OCEAN SHORES, Wash. (AP) — The Washington Fish and Wildlife Department says a second seal recently found dead on the coast near Ocean Shores was not killed by a shark.

Spokesman Craig Bartlett says an examination of the seal found Saturday showed it likely died as a result of being entangled in a fishing net.

Another harbor seal found Thursday had been bitten in half. A necropsy performed by the department in consultation with a federal shark expert in California determined the likely predator was a great white shark about 18 feet long.