25-year-old mom accused of fatally beating 2-year-old daughter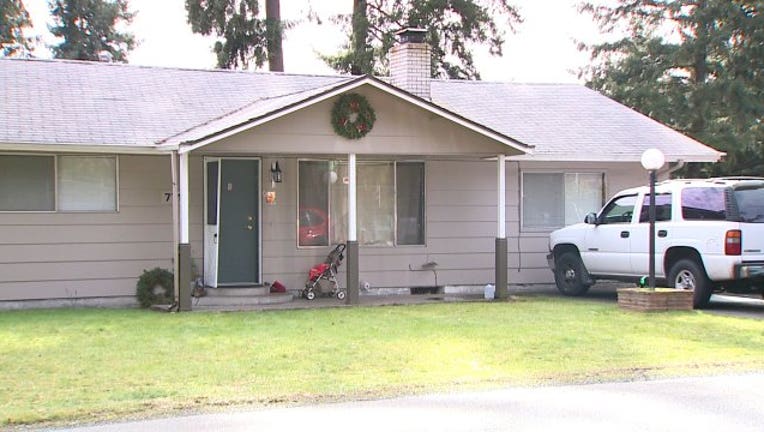 OLYMPIA -- The 25-year-old mother of a 2-year-old girl has been accused of fatally beating her daughter.

A Thurston County Superior Court judge found probable cause Thursday to hold Monique Lynn Hachtel, 25, of Tanglewilde, on charges of second-degree murder/domestic violence and first-degree criminal mistreatment/domestic violence. Her bail was set at $750,000.

Kelsy Hachtel, 2, was found unresponsive Wednesday at her home in the 7700 block of 3rd Avenue SE in Tanglewilde. Kelsy was taken by medics to Providence St. Peter Hospital, where she was declared dead.

The Thurston County Coroner's Office on Wednesday ruled the death a homicide, with the autopsy revealing that toddler had been assaulted and died of multiple internal injuries due to blunt force abdominal trauma.

The toddler's mother was arrested Thursday morning.

In court documents, the prosecutor's office said, "The autopsy revealed severe, fatal, injures to K.A.H. (Kelsy) including: a lacerated liver, contusions to her kidney and large intestine, and a fracture to her head.

"She had contusions on her face, arms, hands, abdomen, and head consistent with non-accidental trauma. The Pathologist stated the injuries likely occurred on February 19th or 20th and the child was 'seriously sick' and in pain throughout the weekend leading to her death on February 24th," it said.

Her injuries were consistent with "being in a motor vehicle collision at 35 mph" according to court records.
The mother told police that a total of 11 people live in the house where she resides, but that she was the only adult in the home with Kelsy on Feb. 19-20 and is the only one who takes care of her children.  She said she noticed her daughter's stomach was bloated and that she had a stomach ache last Friday and that she began vomiting a "dark liquid" last Sunday and Monday, but did not seek medical attention for her daughter, despite others in the house urging her to do so.
Early Tuesday morning, she told police, she noticed her daughter had stopped breathing and asked others in the house to call 911. Police said the emergency room doctor estimated the girl had been dead about an hour prior to the 911 call.

Others in the house said they had seen bruising on Kelsy, but that when her mother was asked about it, she always said she didn't know how the child got the bruises, police said.

A sheriff's detective said the mother showed very little emotion during her interview and was laughing and joking during the entire ride to the sheriff's office. She also received a cell phone call and told her friend she would be done soon and they could "go out" after the police interview, the court documents said. Detectives also noted that the mother did not get into the ambulance with her daughter on Feb. 24 when she was taken to the hospital.