25 cities where divorce is on the rise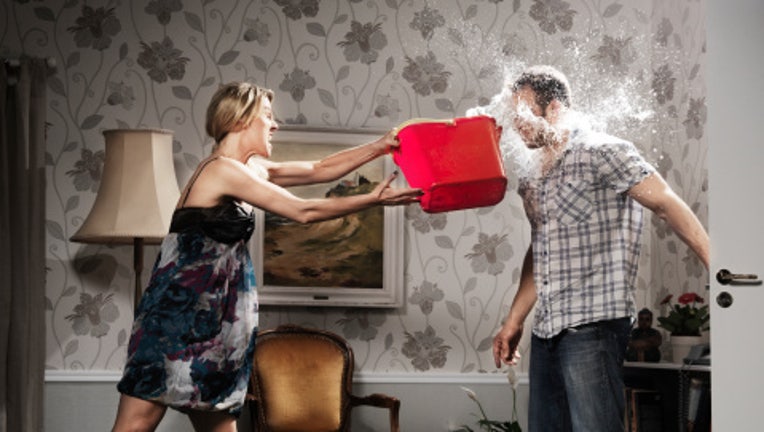 "Divorce is the psychological equivalent of a triple coronary bypass" journalist Mary Kay Blakely said. For some, this opinion may be all too true. Divorce, while complicated and expensive, is also extremely stressful and has been linked to multiple health problems.

Still, thousands of people make the difficult decision to get divorced every year. Divorce.com reported that today, roughly 50 percent of all marriages in the United States end in divorce. This puts the U.S. in 12th place worldwide for its percentage of marriages that end in divorce, behind countries like the United Kingdom (53 percent) and Moldova (52 percent).

But was the outlook always this bad?

MooseRoots wanted to see how the composition of the divorced population in the United States has changed over time, and which cities have seen the highest increase. Using statistics from the U.S. Census Bureau and the National Historic Geographic Information System, MooseRoots MooseRoots calculated the percent change of each state's divorced population between 1970 and 2010.



As the interactive visualization illustrates, the percentage of divorced people has increased dramatically since 1970 in every state. Nationwide, the total divorced population increased 7.1 percentage points from 1970 to 2010, from 3.4 percent to 10.5 percent ( nearly a 3X increase).

There is one notable, ironic exception: Hooker County, Neb., where the divorced population decreased by 1.8 percent from 1970 to 2010. It's the lightest colored county in the top left of the state.



Delving deeper, MooseRoots found the top 25 cities that have experienced the largest percent change in the proportion of divorced population. Using a total population threshold of 250,000 inhabitants in 2010, we highlight the 25 cities with the largest percent change in divorced population from 1970 to 2010. Some states avoided this list altogether, while one state is featured for four different cities.

#25. Wichita, Kansas

 



Percent Divorced in 1970: 5.19
Percent Divorced in 2010: 13.39
Percent Change Between 1970 and 2010: 157.69

#24. Baltimore, Maryland

 

[findthebest id='3eF8TQmJ9Ep' title='Divorced Population in Baltimore, Maryland' width='600' height='500' url='https://w.graphiq.com/w/3eF8TQmJ9Ep' link='http://places.mooseroots.com/l/323731/Baltimore-MD' link_text='Divorced Population in Baltimore, Maryland | MooseRoots']

Percent Divorced in 1970: 4.06
Percent Divorced in 2010: 10.6
Percent Change Between 1970 and 2010: 158.54

#23. Pittsburgh, Pennsylvania

 



Percent Divorced in 1970: 3.64
Percent Divorced in 2010: 9.58
Percent Change Between 1970 and 2010: 166.67

#22. Albuquerque, New Mexico

 

[findthebest id='82Kw7xeo9Cd' title='Divorced Population in Albuquerque, New Mexico' width='600' height='500' url='https://w.graphiq.com/w/82Kw7xeo9Cd' link='http://places.mooseroots.com/l/328677/Albuquerque-NM' link_text='Divorced Population in Albuquerque, New Mexico | MooseRoots']

Percent Divorced in 1970: 5.12
Percent Divorced in 2010: 13.75
Percent Change Between 1970 and 2010: 170.59

#21. New Orleans, Louisiana

 



Percent Divorced in 1970: 4.28
Percent Divorced in 2010: 11.67
Percent Change Between 1970 and 2010: 172.09

#20. Fort Wayne, Texas

 

[findthebest id='2y4WJ1XlAe9' title='Divorced Population in Fort Wayne, Indiana' width='600' height='500' url='https://w.graphiq.com/w/2y4WJ1XlAe9' link='http://places.mooseroots.com/l/320669/Fort-Wayne-IN' link_text='Divorced Population in Fort Wayne, Indiana | MooseRoots']

Percent Divorced in 1970: 4.8
Percent Divorced in 2010: 13.08
Percent Change Between 1970 and 2010: 172.92

#19. New York City, New York

 



Percent Divorced in 1970: 2.81
Percent Divorced in 2010: 7.83
Percent Change Between 1970 and 2010: 178.57

#18. El Paso, Texas

 

[findthebest id='aN5iOMRUrjf' title='Divorced Population in El Paso, Texas' width='600' height='500' url='https://w.graphiq.com/w/aN5iOMRUrjf' link='http://places.mooseroots.com/l/336120/El-Paso-TX' link_text='Divorced Population in El Paso, Texas | MooseRoots']

Percent Divorced in 1970: 3.67
Percent Divorced in 2010: 10.5
Percent Change Between 1970 and 2010: 183.78

#17. Philadelphia, Pennsylvania

 



Percent Divorced in 1970: 3.01
Percent Divorced in 2010: 8.72
Percent Change Between 1970 and 2010: 190

#16. Newark, New Jersey

 

[findthebest id='5ipJqhARRVb' title='Divorced Population in Newark, New Jersey' width='600' height='500' url='https://w.graphiq.com/w/5ipJqhARRVb' link='http://places.mooseroots.com/l/328450/Newark-NJ' link_text='Divorced Population in Newark, New Jersey | MooseRoots']

Percent Divorced in 1970: 2.89
Percent Divorced in 2010: 8.53
Percent Change Between 1970 and 2010: 193.1

#15. Toledo, Ohio

 



Percent Divorced in 1970: 4.88
Percent Divorced in 2010: 14.43
Percent Change Between 1970 and 2010: 193.88

#14. Memphis, Tennessee

 

[findthebest id='6FA7LUpD0LH' title='Divorced Population in Memphis, Tennessee' width='600' height='500' url='https://w.graphiq.com/w/6FA7LUpD0LH' link='http://places.mooseroots.com/l/335556/Memphis-TN' link_text='Divorced Population in Memphis, Tennessee | MooseRoots']

Percent Divorced in 1970: 4.05
Percent Divorced in 2010: 12.32
Percent Change Between 1970 and 2010: 200

#13. Mesa, Arizona

 



Percent Divorced in 1970: 3.76
Percent Divorced in 2010: 11.53
Percent Change Between 1970 and 2010: 202.63

#12. Arlington, Texas

 

[findthebest id='1aUynp8ArnD' title='Divorced Population in Arlington, Texas' width='600' height='500' url='https://w.graphiq.com/w/1aUynp8ArnD' link='http://places.mooseroots.com/l/335773/Arlington-TX' link_text='Divorced Population in Arlington, Texas | MooseRoots']

Percent Divorced in 1970: 3.64
Percent Divorced in 2010: 10.89
Percent Change Between 1970 and 2010: 202.78

#11. Aurora, Colorado

 



Percent Divorced in 1970: 4.02
Percent Divorced in 2010: 12.22
Percent Change Between 1970 and 2010: 205

#10. Raleigh, North Carolina

 

[findthebest id='9pUUta39isJ' title='Divorced Population in Raleigh, North Carolina' width='600' height='500' url='https://w.graphiq.com/w/9pUUta39isJ' link='http://places.mooseroots.com/l/330475/Raleigh-NC' link_text='Divorced Population in Raleigh, North Carolina | MooseRoots']

Percent Divorced in 1970: 3.23
Percent Divorced in 2010: 9.76
Percent Change Between 1970 and 2010: 206.25

#9. Charlotte, North Carolina

 



Percent Divorced in 1970: 3.28
Percent Divorced in 2010: 10.18
Percent Change Between 1970 and 2010: 209.09

#8. Tucson, Arizona

 

[findthebest id='3Vfl4EM6J4F' title='Divorced Population in Tucson, Arizona' width='600' height='500' url='https://w.graphiq.com/w/3Vfl4EM6J4F' link='http://places.mooseroots.com/l/313097/Tucson-AZ' link_text='Divorced Population in Tucson, Arizona | MooseRoots']

Percent Divorced in 1970: 4.5
Percent Divorced in 2010: 14.09
Percent Change Between 1970 and 2010: 213.33

#7. Lincoln, Nebraska

 



Percent Divorced in 1970: 3.38
Percent Divorced in 2010: 10.75
Percent Change Between 1970 and 2010: 214.71

#6. Colorado Springs, Colorado

 

[findthebest id='70SdRjCjNtP' title='Divorced Population in Colorado Springs, Colorado' width='600' height='500' url='https://w.graphiq.com/w/70SdRjCjNtP' link='http://places.mooseroots.com/l/316798/Colorado-Springs-CO' link_text='Divorced Population in Colorado Springs, Colorado | MooseRoots']

Percent Divorced in 1970: 3.95
Percent Divorced in 2010: 13.01
Percent Change Between 1970 and 2010: 233.33

#5. Corpus Christi, Texas

 



Percent Divorced in 1970: 3.85
Percent Divorced in 2010: 12.91
Percent Change Between 1970 and 2010: 239.47

#4. Greensboro, North Carolina

 

[findthebest id='1wcEsOlhe5L' title='Divorced Population in Greensboro, North Carolina' width='600' height='500' url='https://w.graphiq.com/w/1wcEsOlhe5L' link='http://places.mooseroots.com/l/330242/Greensboro-NC' link_text='Divorced Population in Greensboro, North Carolina | MooseRoots']

Percent Divorced in 1970: 3.02
Percent Divorced in 2010: 10.83
Percent Change Between 1970 and 2010: 260

#3. Plano, Texas

 



Percent Divorced in 1970: 2.59
Percent Divorced in 2010: 9.43
Percent Change Between 1970 and 2010: 261.54

#2. Buffalo, New York

 

[findthebest id='9Ld0yzfQ5aR' title='Divorced Population in Buffalo, New York' width='600' height='500' url='https://w.graphiq.com/w/9Ld0yzfQ5aR' link='http://places.mooseroots.com/l/329044/Buffalo-NY' link_text='Divorced Population in Buffalo, New York | MooseRoots']

Percent Divorced in 1970: 2.99
Percent Divorced in 2010: 11.42
Percent Change Between 1970 and 2010: 280

#1. Virginia Beach, Virginia

 



Percent Divorced in 1970: 2.21
Percent Divorced in 2010: 10.74
Percent Change Between 1970 and 2010: 386.36

Research Thousands of Historical Statistics on MooseRoots