25-car pileup stopped Memorial Day traffic near Columbia River Gorge
CORBETT, OR (KPTV) -A pileup of 25 cars shut down Memorial Day traffic on Interstate 84 westbound Monday afternoon.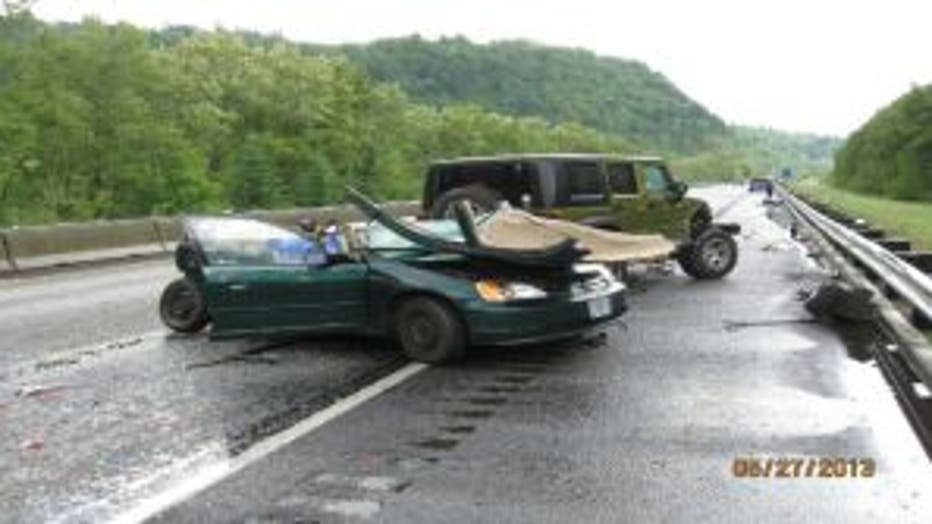 Courtesy Oregon State Police


The crash was first reported at about 4:15 p.m. near the Corbett and Rooster Rock area of the Columbia River Gorge.

Multnomah County sheriff's deputies, Oregon State Police and local firefighters responded to the scene.

The damaged cars blocked westbound lanes of the freeway. Oregon State Police say there were five different crash scenes spread out over a mile and a half.

Three people were taken to the hospital with non-life-threatening injuries. Police did not issue any citations.

The freeway was shut down for several hours before being reopened.