2014 Legislature opens session with limited expectations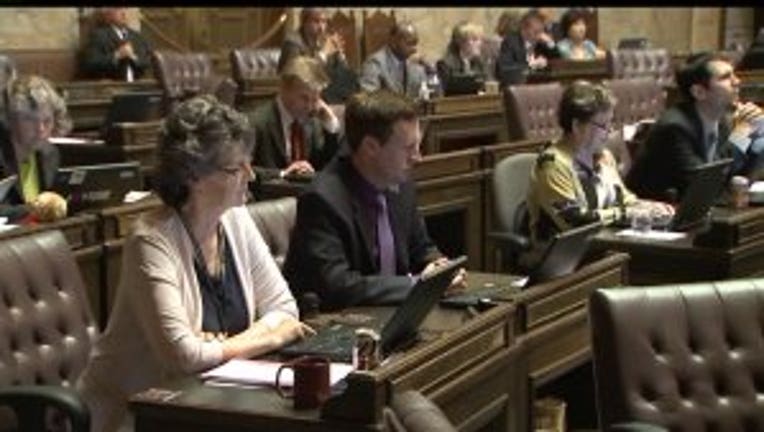 OLYMPIA -- The 2014 Legislature opened Monday for a 60-day session.

The consensus is that legislators enter the session with limited ambitions, the Olympian reported.  The biggest hurdle will be for state politicians to come together and pass a transportation tax package, the paper reported.  For the second year in a row, a Republican-dominated coalition has a narrow advantage in the Senate, and Democrats hold much larger control in the House.

The Olympian cites transportation, the state's budget, Gov. Jay Inslee, the Senate majority coalition and medical marijuana as the major items to watch in this legislative session.

Transportation: Business, labor and environmental groups and local governments likely will make a renewed push for a transportation package after a year of unsuccessful negotiations has left the issue in limbo.

The state's budget: For the first time in years, lawmakers aren't confronted with a budget shortfall, but very little money is available for any major new initiatives

Governor Jay Inslee: Gov. Inslee won't lay out his full agenda until his State of the State Address Tuesday. His supplemental budget proposal was modest. But he hopes to win passage of a transportation tax package and says his administration is exploring ideas to address climate change.

Senate majority coalition: Gridlock could continue, now that the coalition led by Medina Democrat Rodney Tom has been strengthened by the addition of a 24th Republican, new Sen. Jan Angel of Port Orchard.

Medical marijuana: After a citizens' initiative authorized state-sanctioned marijuana sales, the U.S. Justice Department indicated it would look the other way if the system is as heavily policed as promised. Not so for the state's long-standing medical-marijuana market, which remains largely unregulated, risking federal intervention.

The Olympia also cites gun rights, social issues, business climate improvements, climate change and state worker pension, as hot topics.