2013 is starting out dry and cold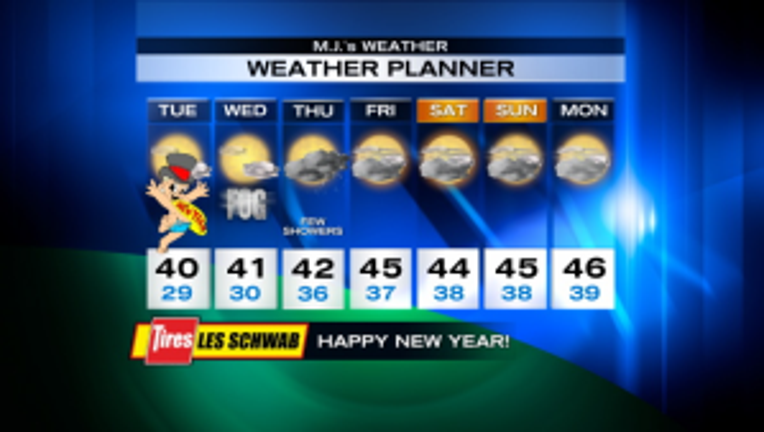 Happy New Year -- and happy new weather pattern.  Today and tomorrow we're starting out with areas of freezing fog as overnight temps plunge into the 20s for a lot of us. The afternoons should be mostly sunny -- depending on how fast the fog burns off -- with highs a good five degrees below normal, around 40 for Seattle.

Thursday, clouds increase and there is a chance of a few showers with highs in the low 40s. Friday through the weekend and into Monday, it looks mostly cloudy with highs warming up to around normal temps in the mid 40s with overnight lows upper 30s. There is a slight chance of a shower over the weekend, but any rain looks like it stays on the coast and perhaps to the north.

Yesterday's sunrise was lovely with a rare event -- the winter sun rising behind Mt. Rainier cast a shadow on the cloud deck above, giving a treat to people in the South Sound.  Here are a couple of viewer photos . . .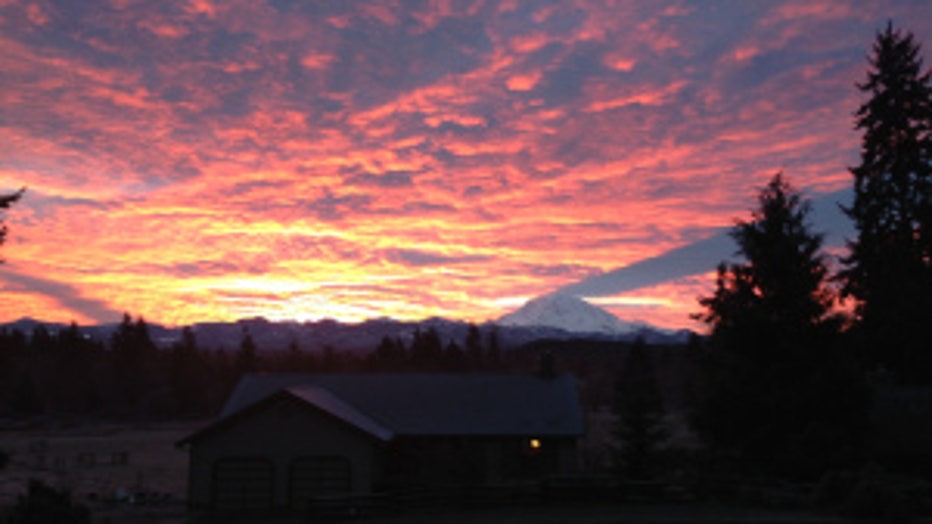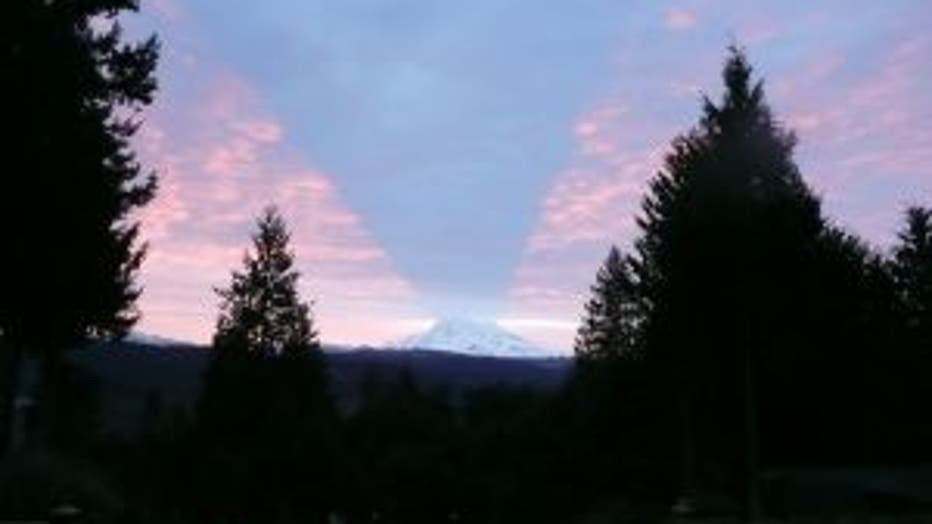 From Karen & Brian in Graham.