2013 Bumbershoot preview: Sunday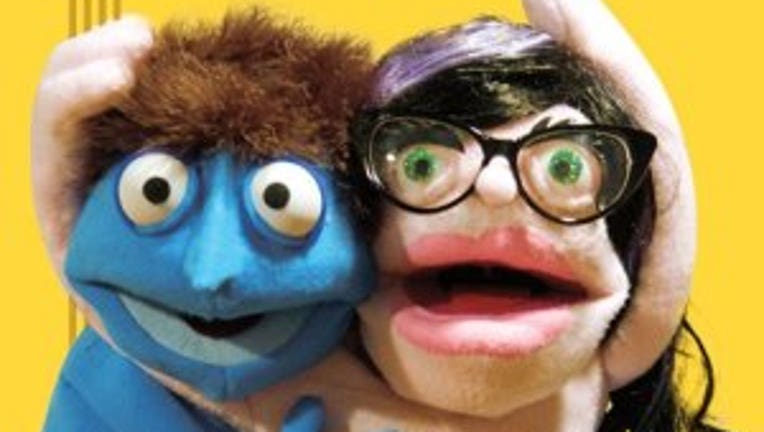 SEATTLE -- Bumbershoot Sunday can be tough. The hangover from Saturday doesn't subside until 2 p.m., especially if you decided to see Crystal Castles late. With any luck, your back is burnt from the sun, your feet and neck hurt from rocking and your wallet is drained from a day of beer and festival food.

But, Bumbershoot Sunday is also the best. Though you're tired, a groove settles in like a warm cloud. You've found the stages. You know the good food. You may even know the location to the one or two toilets that aren't overflowing.

You're just ramping up.

Bumbershoot runs Aug. 31-Sept. 2 at the Seattle Center. The event opens at 11 a.m. daily. Indoor venues have limited seating and can fill up fast. For a full list of available activities, such as bands, comedy shows, art pieces, indie marketplaces, theater and other odds and ends, click here or buy tickets here.

Also, as any festival goer knows, the handy Bumbershoot schedule iPhone app is a must-have.



Bumbershoot Sunday Preview

Sunday, September 1 

Death Cab for Cutie 9:45 p.m. on the Mainstage -- Is there anything better than hometown heroes on the mainstage? Death Cab for Cutie will play it's breakthrough album Transatlanticism in its entirety Sunday night. That's right, folks. We're talking college favorites -- if you're my age -- such as  "The Sound of Settling," "Tiny Vessels," The New Year," and others reverberating off the Sonic's 1979 Championship banner. For late 20-somethings in large framed glasses who have lived through a period of narrowing job prospects and blurry eyed iPhone use, this is our Zeppelin. Just with more slow angst.

The Zombies 8:15 p.m. on the Starbucks Stage -- A stuffy acquaintance once described The Zombies as, "little more than the Beatles light." While similarities are noticeable -- not the least of which was the throngs of screaming teen girls -- the band had a noticeably more psychedelic sound early on. The group dissolved in 1968, but the founding members resurrected The Zombies, who will grace the Starbucks Stage with songs such "Time of the Season" and "She's Not There." I expect to see one or two gray-haired sandals wearers in the audience.

DJ Girl 6 9 p.m. at the EMP -- If Death Cab for Cutie is a late 20-something's Zeppelin, EDM is the late teens' Rock and Roll. From stories I hear of Paradiso, raves I've recently been to in Europe and headliners such as Tiesto selling 100,000 tickets to shows, EDM's presence and power is undeniable.  A mainstay of Vegas clubs, DJ Girl 6 has performed with big names such as Janet Jackson, Seattle's Sir Mix-a-Lot and Maroon 5. Expect a packed dance floor.

Tegan and Sarah 2 p.m. on the Mainstage -- Can you remember the last festival that featured two sets of sisters performing? Tegan and Sarah will follow the day after Heart, bridging the gap between hard female rock with and the electric indie worlds. The sisters are coming off their seventh album, Heartthrob, which has a pop, electronic feel different than their past excursions.

Natasha Leggero 6:15 p.m. at Comedy at the Playhouse -- Leggero's Coke Money comedy album is a standard on my playlist. Playing at once a ditsy, loose sorority sister and a witty, sharp feminist, Leggero is alongside Sarah Silverman and  Kristen Schaal as one of the strongest voices in contemporary comedy.

WTF? Live with Marc Maron 4:45 p.m. at Bagley  -- A down and out comedian who openly admits he contemplated suicide, Maron rose to fame as a frank and funny interviewer on his WTF? podcast.  Maron has discussed his falling out with popular comedian Louis CK, Carlos Mencia's plagiarism scandals and Bruce Willis' lazy work on the film Cop Out.

Audrey and Nelson: A Puppet Sex Musical -- Audrey & Nelson is a puppet sex musical. That pretty much sums it up right there—puppets singing about and having sex. Audrey and Nelson, two twenty-somethings (portrayed by puppets), meet at a bar, get drunk, and fall into bed.