20 children, 6 adults gunned down in Connecticut school massacre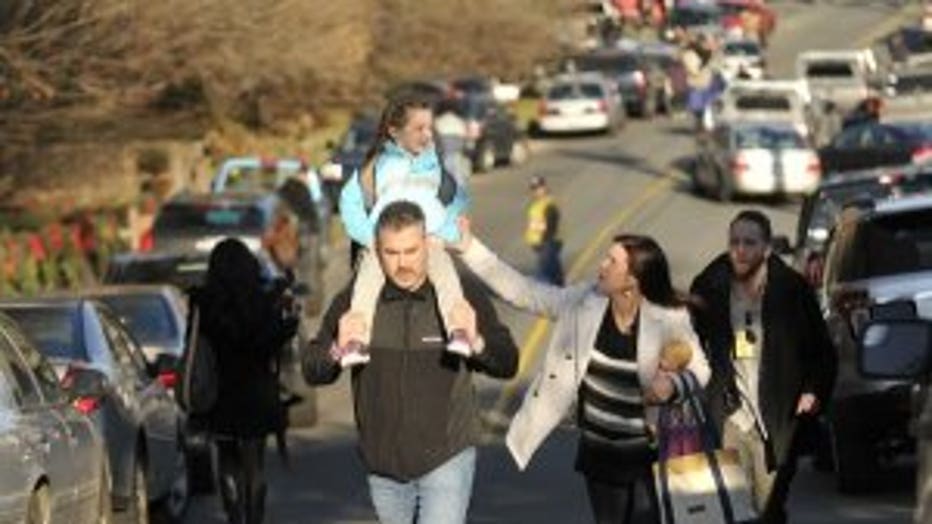 Courtesy Hartford Courant


Twenty-seven people - 20 of them children - were killed in a school shooting Friday morning in Newtown, Conn.

Another person was found dead in Newton.

Police said the shooter, believed to be 20-year-old Adam Lanza, killed himself at the scene. The shooter was initially incorrectly identified as 24-year-old Ryan Lanza, Adam's older brother.

A parent who was inside Sandy Hook Elementary at the time of the attack said she heard what sounded like at least 100 rounds being fired. The shootings at the school took place in two rooms, one of which is a kindergarten classroom, sources said. One entire classroom is unaccounted for.

Police have recovered two weapons from the suspect, a Glock and a Sig Sauer, the source said.



President Obama, in an emotional address to the nation Friday afternoon, said "These neighborhoods are our neighborhoods, and these children are our children."

CLICK HERE for the entire story and latest updates from CTnow.com, a Connecticut Station. For more photos and information click on PIX11.com.

For a photo gallery on the story, click here.