Mother and daughter arrested for carjacking in Renton parking lot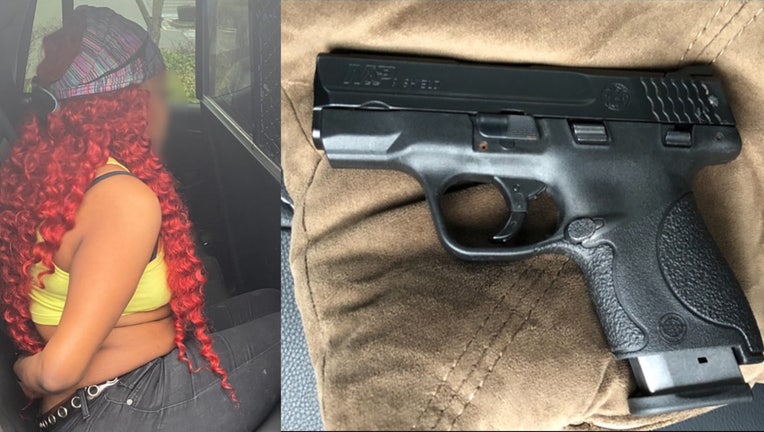 article
RENTON, Wash. - A mother and daughter were arrested for carjacking, attempted kidnapping and attempted assault in a Renton parking lot on Tuesday.
According to the Renton Police Department (RPD), at around 9:00 p.m. Monday night, police were dispatched to the parking lot near the Fred Meyer's on Renton Center Way SW for reports of a carjacking.
The victims told police the two women approached them from behind as they were loading their child in the backseat – demanding they get out of the car. They also claimed they had a gun.
While one of the victims was trying to get their child out of the backseat, the two suspects started to take off with the car. Another victim was dragged a short distance, injuring them in the process. 
The young child was thankfully unharmed.
After reviewing surveillance footage from nearby businesses, officers were able to positively identify the suspects and share vehicle information with other law enforcement agencies in the area.
RELATED: Police investigate armed carjacking, robberies in Seattle's Beacon Hill neighborhood
On Jan. 24, an apartment manager in Everett called 911 to report three suspicious people to the police. They provided vehicle information and a license plate, and authorities were able to identify the stolen vehicle.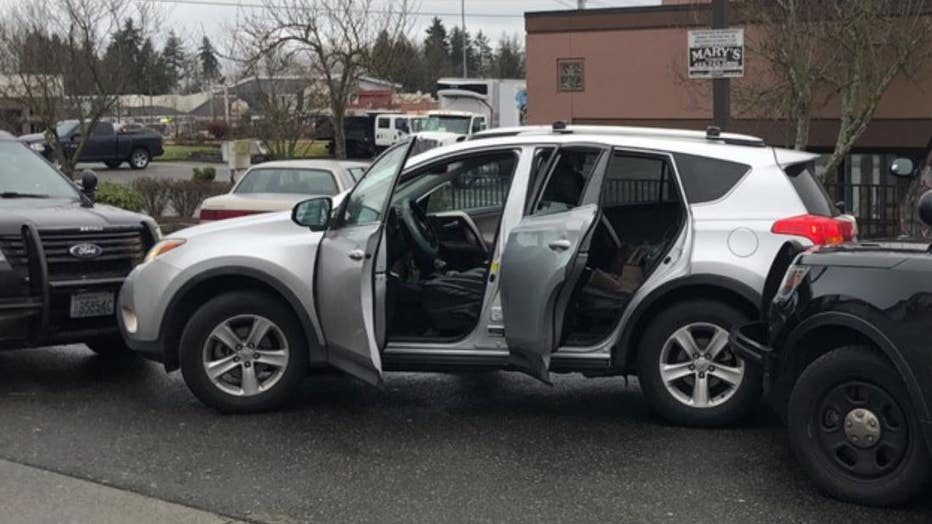 Law enforcement in the area were told to be on the lookout for the stolen car, and it was eventually spotted pulling into a McDonald's by a Snohomish County sheriff's deputy. Officers were able to pin the car in the parking lot, and detain the three suspects inside.
Two of the three subjects were positively identified as the women from the carjacking on Monday. Additionally, a stolen handgun was found inside the car.
According to the Snohomish County Sheriff's Office, the RPD will investigate potential charges, which may include robbery, attempted kidnapping, motor vehicle theft and reckless endangerment.
RELATED: Seattle sues Kia, Hyundai for failing to install anti-theft technology in cars
The RPD says the arrests would not have been possible without the coordinated effort with the Everett Police Department, the Mukilteo Police Department and the Snohomish County Sheriff's Office.