2 who stole gift cards from mother of 4 surrender, offer to reimburse


UPDATE 1-16-14

The two men who allegedly stole a packet of gift cards from a mother of four turned themselves in shortly after their story was broadcast on Q13 FOX News.

According to King County Sheriff's Sgt. Cindi West, the two brothers turned themselves in yesterday. They said they were more than willing to reimburse the woman for her lost money. They spent the cards on gas, food and Christmas gifts for their family. They were genuine in their stories as to what happened and are very willing to reimburse the woman the $300, West said.

Additionally, several people came forward and offered to donate gifts to the mother after the story aired.



SEATTLE -- King County sheriff's detectives are asking for the public's help identifying two men accused of stealing a mother's gift cards right before Christmas when she mistakenly left them on the checkout stand at a Target store in Woodinville.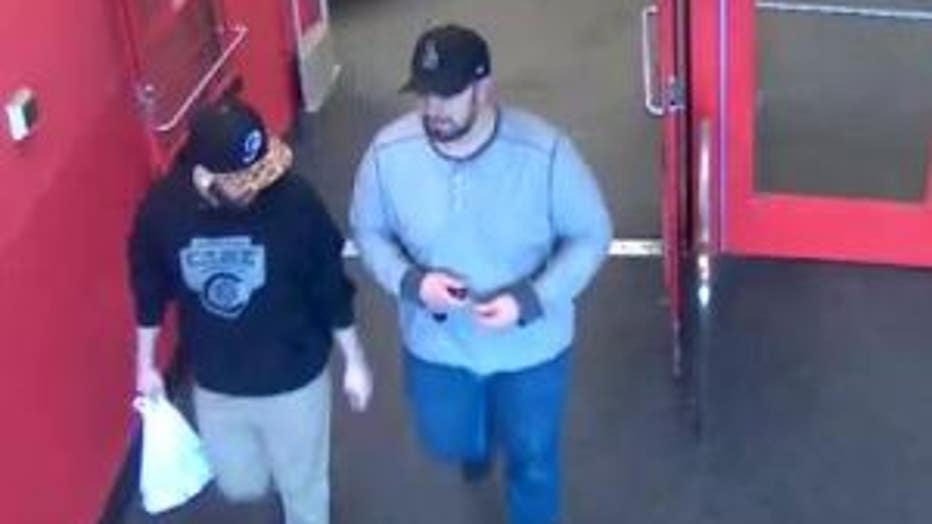 Can you help identify these two suspects who are believed to have walked off with a mother's gift card in Duvall just before Christmas. (Surveillance camera screen grab via King County Sheriff's Office)


The cards worth $300 were given to her by a church in Duvall.  It was the only money she had to spend on presents for her four kids.

The woman who does not want to be identified for her safety says. "I was heart-broken, I was in tears. I couldn't believe some jerks could be like that."

Surveillance cameras show a suspect in a gray shirt pick up the envelope, look in it and then stick it in his waistband.

King County sheriff's Sgt. Cindi West said, "At no time did he make an attempt to notify the clerk or tell anybody else what he had found. In fact, a short time later, the victim went back looking for her gift cards and they were nowhere to be found."

King County Sheriff John Urquhart said the woman called police and sheriff's deputy Shaman Wickland, who is assigned to the city of Woodinville, responded and proved he had a big heart underneath his badge.

"He took her report and had her drive across the street, filled up her car with gas out of his own pocket, bought some snacks for the family, sent her on her way," Urquhart said.

Now, detectives are asking the public to call Crime Stoppers at 1-800-222-TIPS if they know who the suspects are.  Both are white with beards and were wearing dark baseball caps. One suspect's cap had a leopard print on the bill.  They drove away in a gray Jetta with a roof rack and spoiler. There is a cash reward for information leading to their arrest.

The victim said, "My son's 6 years old and he feels bad and he feels really bad and doesn't like seeing Mommy crying."