2 victims killed in Oregon mall shooting, gunman dead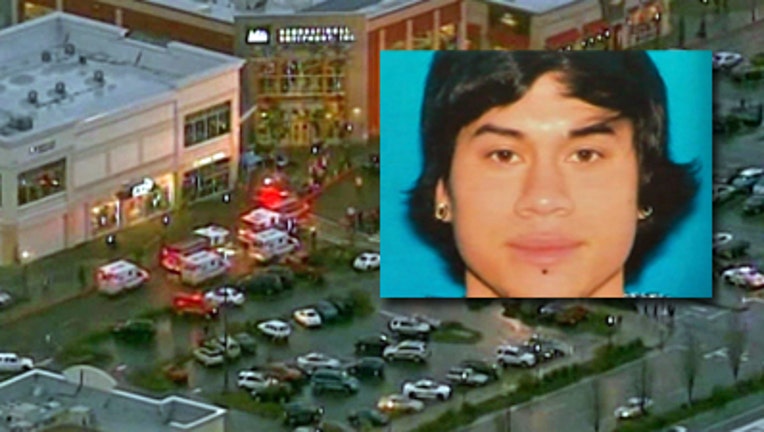 PORTLAND -- A man shot and killed two people shortly before killing himself Tuesday night at Clackamas Town Center mall near Portland, the Clackamas County Sheriff's Office reported.

The call of a shooter came in to 911 around 3:30 p.m. Clackamas County Sheriff's Office Lt. James Rhodes said two people were shot dead in an open area of the mall and one other was injured. According to sources, the injured person is a 15-year-old girl. She was shot in the chest and is in stable condition at an area hospital.

Officials said the shooter died by a self-inflicted gunshot wound shortly after opening fire.

Nearly 100 officers responded to the shooting located at 11900 Southeast 82nd Avenue in Happy Valley, Ore. People were locked in the mall as police tried to clear the area, Rhodes said. Officials said the mall would be closed Wednesday. There was no timeline for when the mall would reopen.



"We have nearly one hundred officers, from city, state, federal, local law enforcement, and teams carefully searching the mall for anybody else that might be injured," Rhodes said. "We will search this entire mall until we are certain it is secure and everybody has been removed."

No details about the shooter's motives or description were immediately available. The age and names of the victims were also not available.

"Where it began specifically in the mall is unclear," Rhodes said. "There was multiple people, multiple witness accounts from inside the mall and various stores."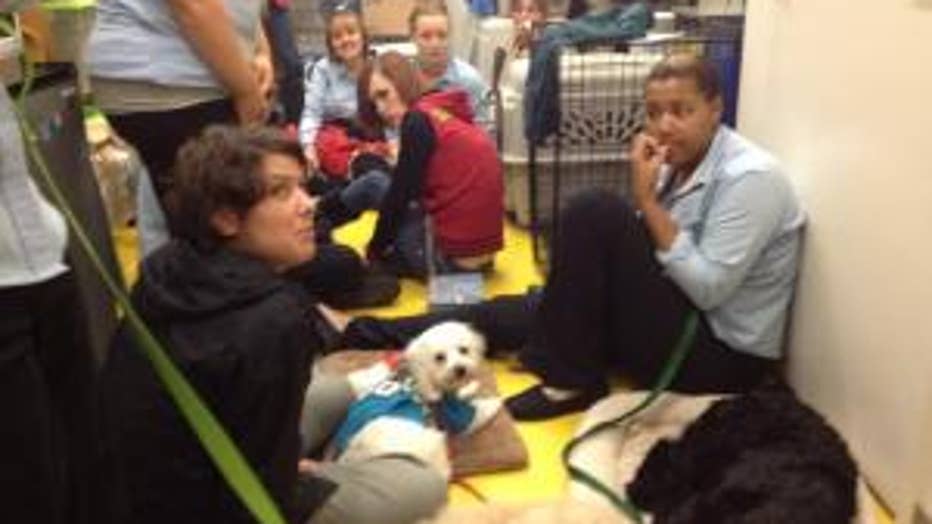 Worried patrons hiding in the back of the mall. Courtesy KPTV.


Police said they believe only one shooter was responsible.

The mall is 1.4 million-square-feet and police said it will take some time to investigate the shooting.

"It's going to be an exhaustive search," said Clackamas County Sheriff Craig Roberts.

The Oregonian newspaper reported that the man used a semiautomatic rifle and may have been wearing body armor. KPTV in Portland reported that witnesses said the shooter was tall and slender, and wearing a black hockey mask and carrying an assault rifle.

According to David Moran, a mall employee and witness to the shooting, multiple "bangs" of gunfire rang out before people knew what was going on.

"I was talking to my employee," Moran said. "We heard a big bang and we covered our ears and got down. Then five seconds later we heard rapid fire, bang, bang, bang, and I just took off running."

Hana, a jewlry store worker at the mall, told KPTV that the "shots never ended."

"It was just over and over and over," Hana said. "It was just instant fear. We all just got to the back as fast as we could. The scariest thing was just seeing people running for their lives as fast as they could."



Ramps of Interstate 205 near the mall were closed in both directions shortly after the shooting. Roberts said as investigators begin to process information, it's important to remember the gravity of the incident.

"The mall is supposed to be a place we can all take our families," Roberts said. "These things aren't supposed to happen."

Clackamas Town Center released a statement on their Facebook page Tuesday night, saying:

"Our thoughts and prayers are with everyone who was in the mall at the time of this unfortunate incident. We are grateful to have the stellar support of all the law enforcement agencies and rescue personnel in the area, who immediately took action and continue to ensure the safety of everyone remaining on the property."

YouTube video of a witness on the scene:



YouTube video of police scanner traffic:

[youtube http://www.youtube.com/watch?v=RepVhV_woj4&w=420&h=315]