2 treated for smoke inhalation after SeaTac apartment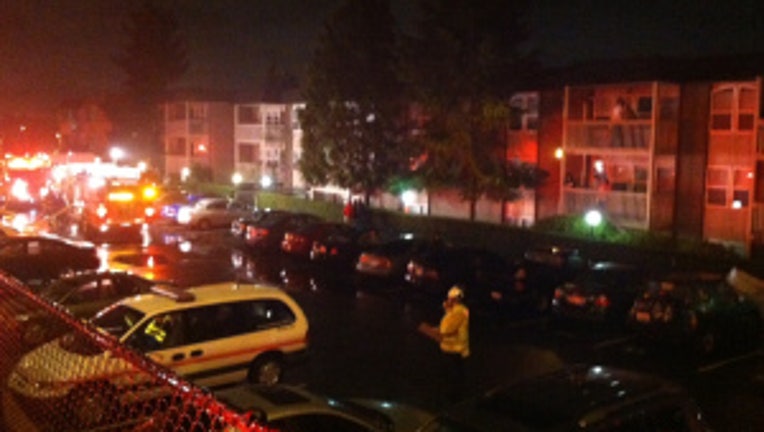 SEATAC -- Two people are being treated for smoke inhalation after a 2-alarm fire at an apartment complex in SeaTac Tuesday morning and a third person is being treated for an ankle injury. All three were treated at the scene.

The fire started around 4:37 a.m. in a second floor apartment in a complex located in the 3000 block of S. 154th Street.

Several residents were not able to evacuate and had to take refuge on their balconies as the only internal hallway and stairwell were filled with smoke.

Firefighters did not find anyone in the apartment and officials said they have been unable to locate the apartment's resident.

The building did not have a sprinkler system, and is not required to have one installed but the building did have an alarm system.

Investigators said that the second floor apartment fire was intentionally set in multiple locations in the unit. King County Sheriff's detectives are looking for the apartment's resident.