2 teenage boys arrested in light-rail assault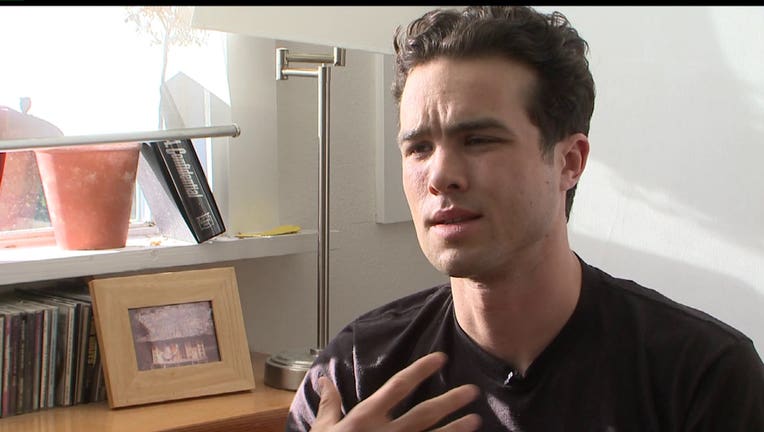 SEATTLE -- Two of five teenagers suspected of assaulting a man and breaking his jaw on a Sound Transit light-rail train last week have been arrested, the King County Sheriff's Office said Friday.

Detectives reviewed surveillance footage of the incident and arrested two boys -- a 15-year-old and a 16-year-old -- the day after the incident, the sheriff's office said. Both teens were booked into the Youth Services Center for investigation of felony assault.

Detectives said they are still seeking three suspects in the case.

The assault occurred March 20 aboard a light-rail train heading into Seattle from the airport.

The victim, Damien Villareal, was repeatedly punched and kicked by the five suspects when he tried to defuse a situation where the group of teens were harassing a couple on the train.

Villareal, said in an interview with Q13 FOX News last Friday, March 21, that the incident started when one of the teens started smoking a cigarette on the train and a couple with a young child asked the teen if he could stop smoking.

Villareal said the smoker and his friends began harassing the couple, scaring the woman, who began pushing the train's emergency button. When there was no immediate response, Villareal said he stepped in.

"I couldn't stand for it and felt I needed to say something, especially with the baby on the (woman's) chest," Villareal said. "What am I going to do?"

He said he tried to calm the group of teens down, but they attacked him.

"I had my hands out and I said I'm not going to fight you, and he just sucker-punched me right in my face and broke my jaw," Villareal said.



He tackled one of the teenagers and tried to pin him down, but they all got away at the Columbia City stop.

The sheriff's office said the video of the assault will not be released while the investigation is ongoing.