2 severely hurt when car crashes into power pole, parked car & house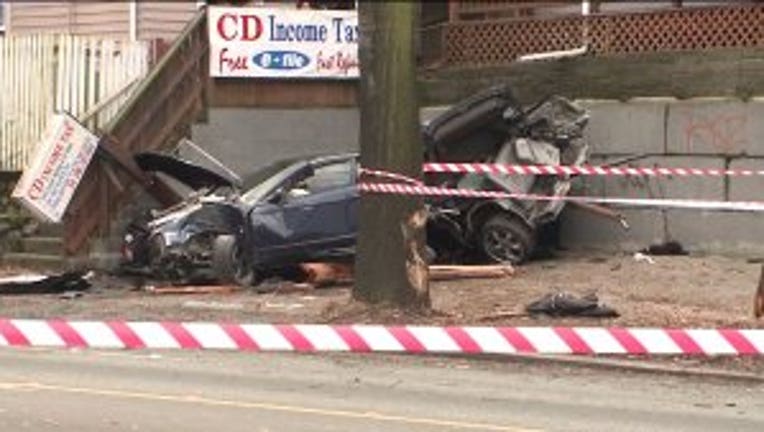 article
SEATTLE -- Three people were taken to the hospital after a car crashed into a home Monday morning, according to the Seattle Fire Department.

Officials were forced to shut down Rainier Avenue at Andover Street around 8:00 a.m. as they worked to clear the crash scene.

According to Seattle police, a car was speeding down Rainier when it hit a power pole and snapped it in half. The car then ran into a parked car and pushed it into a house.

Investigators said the two people inside the car were severely injured. They are listed in critical condition at the hospital.

A third person was about to get into the parked car and suffered minor injuries.

Police are investigating to determine the cause of the crash.

Stay with Q13 FOX News for the latest on this developing story.