2 police cars in chase collide, hit third vehicle: 2 cops, 2 civilians injured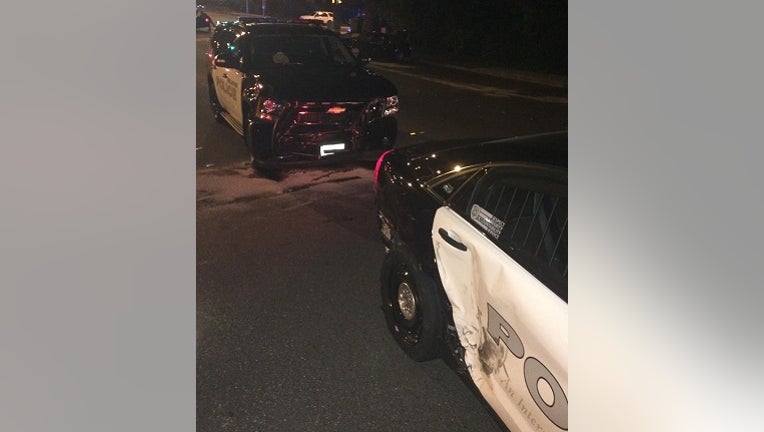 BELLEVUE -- Two Bellevue police cars rushing to assist an officer chasing a suspect on foot collided Monday night and then rammed into a civilian car, police said. The two officers in the patrol cars and two people in the third car were injured.

Police said all four injuries were non-life-threatening, but they had no other details. Each of the police officers in the two squad cars was male and the occupants of the third car were one male and one female, police said.

The incident occurred at 11th and Main Street. Police were called to assist an officer chasing a suspect in a vehicle theft. The suspect was eventually caught, police said.