2 men arrested in fake sex sting operation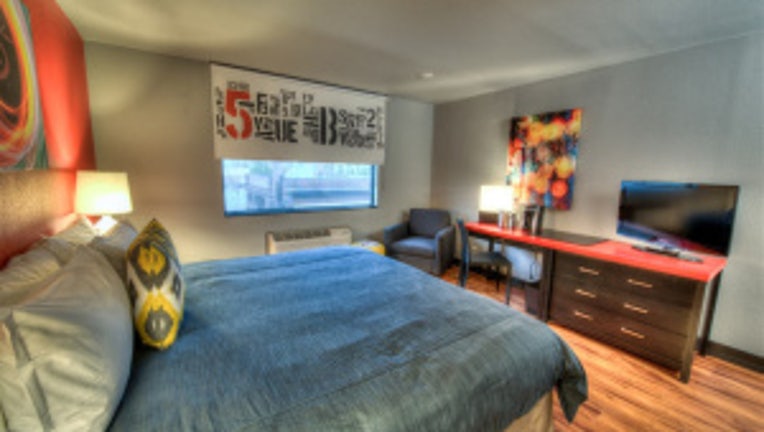 SEATTLE -- Police arrested two men Monday night, one for allegedly luring a man to a hotel room by pretending to be a 14-year-old girl, then handcuffing and robbing the man of almost $200 and the other for trying to rendezvous with a minor.

A Seattle Pacific University exchange student called 911 from the lobby of Hotel FIVE, located in the 2200 block of 5th Avenue, after the robbery, police said. The 19-year-old man told officers he went to the hotel to buy video games. The suspect allegedly told the man he was a federal agent, pulled the man into his room, threw him on the bed, handcuffed and robbed him.

Officers found the 28-year-old suspect in the hotel and asked him whether or not he handcuffed the other man. Police say he admitted he handcuffed the man, but told police he was trying to teach him a lesson. The suspect said the 19-year-old was a child predator, and came to the room in response to a Craigslist ad advertising a 14-year-old girl for immoral purposes. The suspect told police the man offered him $190 and his sunglasses to let him go after he was handcuffed.

Police said the suspect did not believe he had done anything wrong.

The suspect has been booked into the King County Jail for extortion and unlawful imprisonment. The other man was arrested after a police but police investigation into each man's stories.