2 local women embark on 12-week program to improve their health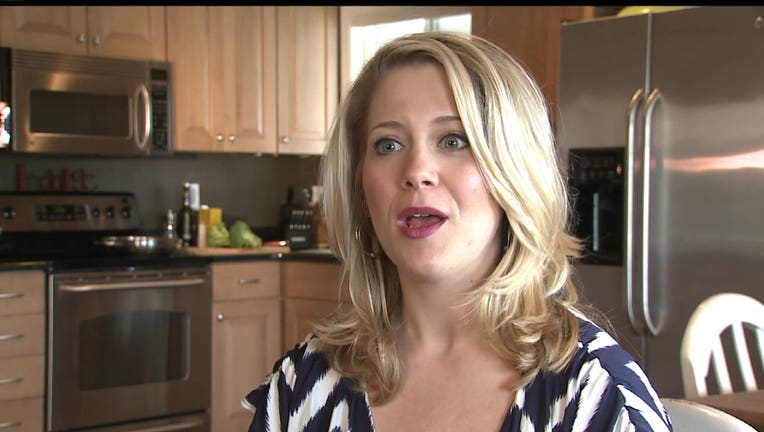 SEATTLE -- If you ask women what their biggest health threat is, most would tell you breast cancer.

But the fact is, heart disease kills more women than all cancers combined.

Heart disease is largely preventable, by making healthy changes in our daily lives.

We'd like to introduce you to two local women who are taking charge of their health -- and they're taking us along for the ride.



Shirley Sutton leads an active life -- a busy wife and grandmother. Shirley and her husband love to travel.

But heart disease runs in Shirley`s family.

And she knows her risk.

"I want to try and change this in our family, not as dependent on medications but more dependent on ourselves," Sutton said.

Kristi Oosterveen is a former collegiate athlete, and loves to play and watch sports.

Kristi works long hours at her job in Bellevue and says over the years she`s let her health slide.

"I wasn`t always this way and I don`t always have to be this way. And I know that as a fact."

The two women are now sharing a journey to get healthy.

Shirley and Kristi are taking part in a program called 'Go Red Better U' in Snohomish County.

It was created by the American Heart Association and is in its second year.

For 12 weeks, the women will keep track of their health -- from diet to exercise.

"We`re not here to just get skinny. We`re here to focus on our health," said Kirsten Helle.

Helle isn't just leading the 'Go Red Better U' program -- she's lived it.

As a young mother, Kirsten was overweight.

"I know what it`s like to be obese. We all are starting off unhealthy, and we all want to get better."

And Kirsten did just that. She lost 100 pounds and has kept it off.

Now she`s a personal chef, and inspiration for the more than 50 women in the Go Red Better U program -- women like Kristi and Shirley.

At the beginning, doctors check their numbers for cholesterol, blood pressure and weight.

At the end of 12 weeks, they`ll check them again.

Already five weeks in, 67-year-old Shirley is feeling good.

"My blood pressure is down, I lost weight, I feel happy. I feel buoyant, and things are coming into focus better."

Shirley`s goal is to live longer and not be reliant on medication.

She`s walking five days a week, limiting sugar in her diet and eating more vegetables.

"Green beans, red beets, lots of salads, mushrooms. Mushrooms are my favorite."

At 46, Kristi is learning how to read food labels and to put her health first.

She played college volleyball and basketball and says the athlete she used to be is within reach.

'The person on the inside is way different that the body on the outside, and it would be cool if they closer matched. Confident no matter what -- it deserves to be shown and that`s OK."

Go Red Better You will empower  them to meet those goals with weekly check-ins -- and with support from other women facing the same challenges.

Kirsten says the key is not to focus on weight.

"It`s taking care of yourself. I talk to them about this. When we look at the body as the vehicle to carry us through life, we need to take care of it. If you`re not taking care of it, you can`t do the things in life you want to do, all of those things we are capable of if we just take care of our bodies."

For the next eight weeks, we are going to follow Kristi and Shirley`s journey to heart health.

They`re going to record video diaries of their ups and downs, and we`ll be checking in on their progress each week.

And their coach, Kirsten, will join us in studio once a week to talk about the program's goals -- and to cook something healthy that you can repeat at home.