2 killed in devastating house fire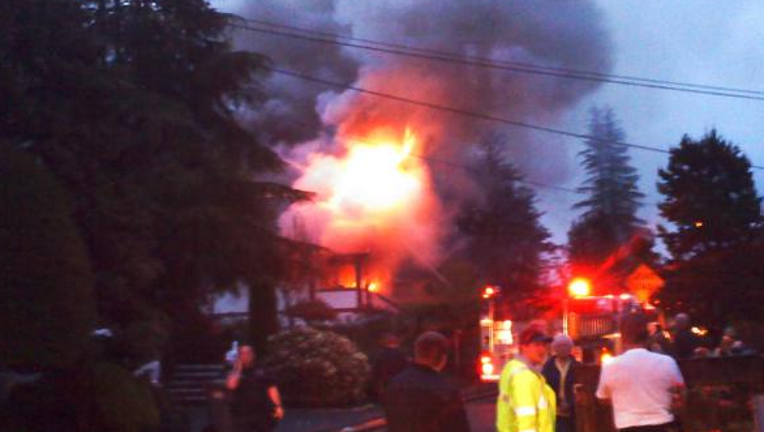 article


ABERDEEN -- A fully involved house fire Friday morning in Aberdeen claimed the lives of  a 54-year-old woman and her adult daughter, Aberdeen fire officials said.

The Aberdeen Fire Department responded to calls of a fire around 5:20 a.m. Friday in the 700 block of 8th Avenue in Aberdeen.

An elderly couple and a woman escaped the home using the help of a neighbor, but two others in the home -- a 54-year-old woman from Idaho and her 26-year-old daughter -- were later confirmed killed.

One of the adults was transported to an area hospital. According to the Daily World, the two women were sleeping on the second floor when they were killed.

Witnesses said they heard screams early Friday morning, alerting them to the blaze.

Fire investigators were on the scene at 10:30 a.m.

Original reports stated the missing were children, but that was incorrect.

The names of the victim were not yet released.