2 killed, 1 injured in crash near Marysville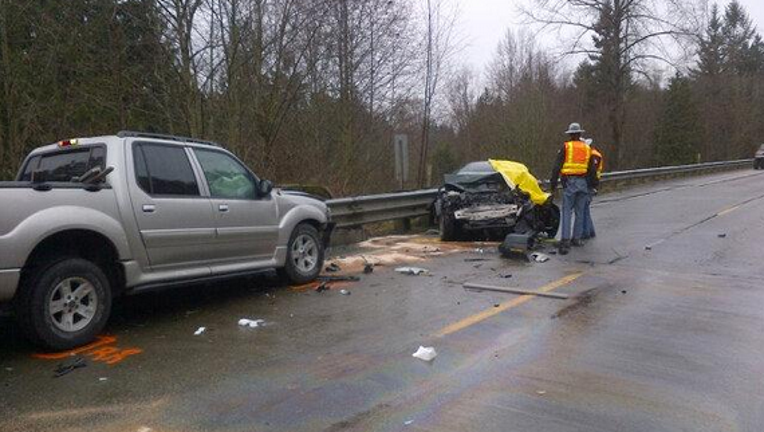 MARYSVILLE -- A 42-year-old man and a 38-year-old woman from Marysville were killed and one person was seriously injured in a head-on crash on State Route 9  Friday near Marysville.

The Washington State Patrol said a Ford Explorer driven by Calvin Marlor Jr., 62, of Lake Stevens, was northbound on SR 9, about 1 mile north of 84th Street NE, when it struck the right guardrail for an unknown reason, crossed the center line and struck an oncoming car.

The occupants of the car were killed. They were identified as Adam Huzar, 42, and Agnieszka Huzar, 38, both of Marysville.

Washington State Patrol Trooper Mark Francis tweeted later that neither alcohol nor drug  impairment was not believed to be a factor in the crash.

The cause is still under investigation.