2 injured in bus, SUV collision in Lynnwood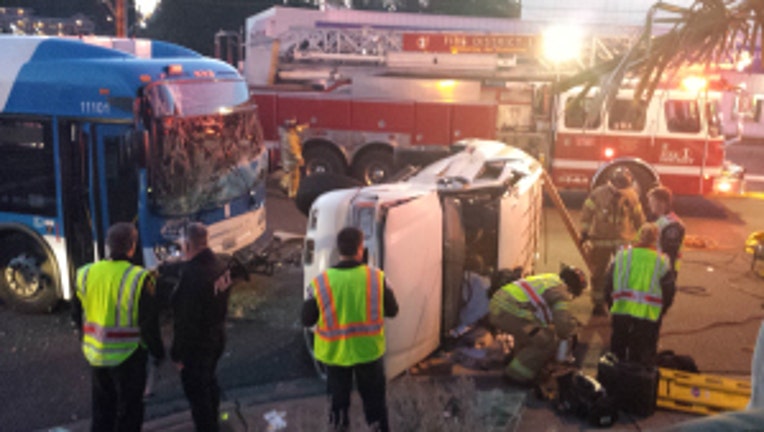 LYNNWOOD, Wash. -- Two people were injured when a Community Transit bus collided with an SUV Tuesday afternoon on northbound State Route 99 at 202nd, Lynnwood police said.

The accident occurred at about 4:30 p.m.

The driver of the SUV was injured and airlifted to Seattle's Harborview Medical Center; the injuries were non-life-threatening, police said.

A passenger on the bus was also injured and taken to a local hospital, police said.

No other details were immediately available.