2 in critical condition after fatal crash near Eatonville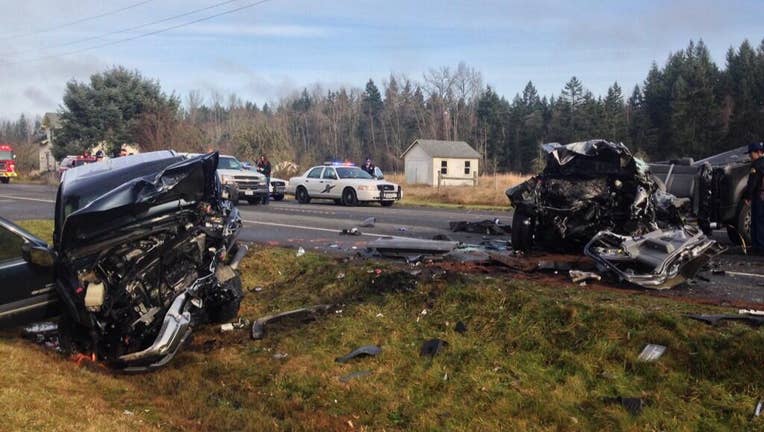 article
EATONVILLE- A Puyallup mother is in critical condition at Tacoma General Hospital and her husband in serious condition after they were hit by a man who Washington State Patrol says had been experiencing chest pain prior to the crash.

A 7-year-old girl in their vehicle in listed in critical condition at Harborview Medical Center.

The 34-year-old woman and her 37-year-old husband were driving on State Route 7 when a truck driven by 48-year-old Glenn Fitting crossed the center lane and hit them head-on. Fitting died at the scene.

His girlfriend later told investigators that Fitting had called her about 10 minutes before the crash, saying he was having chest pains and was driving himself to the hospital.

WSP Trooper Guy Gill says that girlfriend drove to the hospital to meet him, but when he didn't show up, she backtracked his route and came upon the crash scene.

Three other children in the victims' vehicle were also taken to the hospital.  A 3-year-old boy and 4 year-old girl are listed in satisfactory condition at Mary Bridge Children's Hospital.  An 8-year-old girl was released.

We'll have  more on this story and what you should do in a medical emergency on Q13 FOX News at 4 p.m. and 5 p.m.