2 boys sentenced for kidnapping great-grandma; she tells them to 'behave' in prison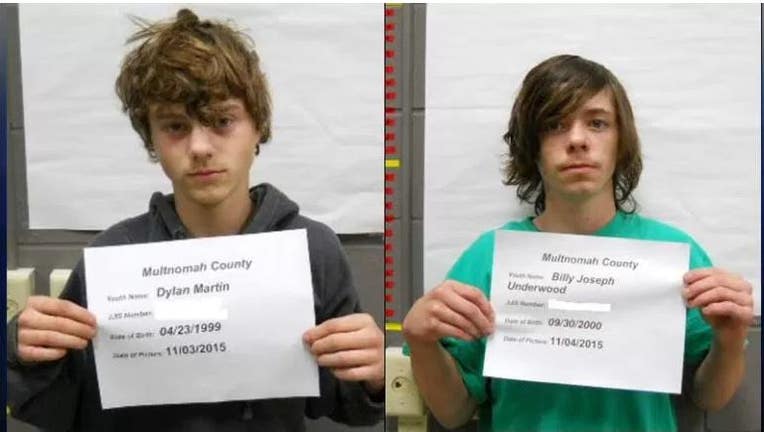 KENNEWICK, Wash. (AP) — Two teenagers have been sentenced to a combined 20 years in prison for abducting one of their great-grandmothers and driving with her in the trunk of her car for about 200 miles before she escaped.

They were charged as adults.


The Tri-City Herald reports (http://goo.gl/AVWoYo ) a 17-year-old boy, Dylan Martin, was sentenced Thursday to 9 1/2 years for his role in kidnapping his great-grandmother.

In court, the teen apologized, saying it was the worst decision he has ever made.

A 16-year-old boy, Billy Underwood, who admitted to executing most of the plot to gag, bind and kidnap the woman, was sentenced to just over 10 years. He also apologized during sentencing.

A statement by his 87-year-old grandmother was read telling the teens she's sorry for what they've been through in the recent months and that they should behave in prison.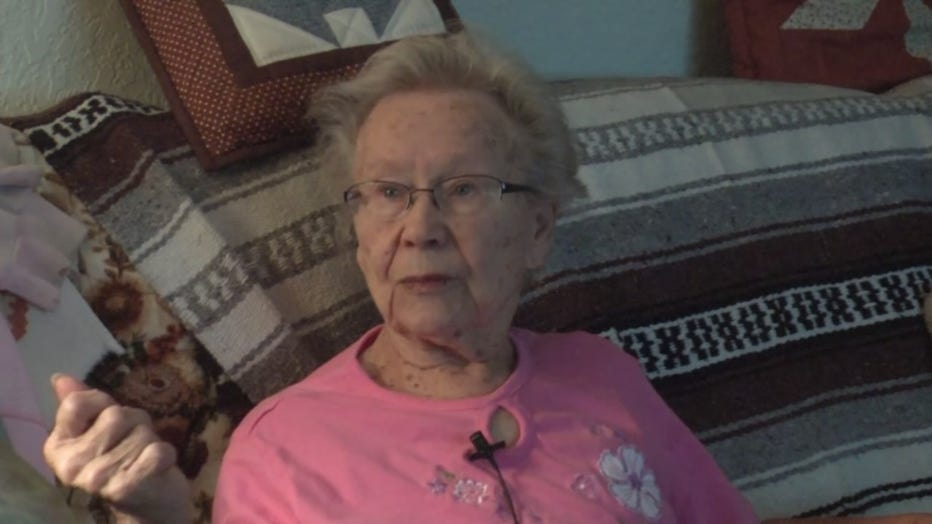 Hazel Abel, the 87-year-old Kennewick, Wash., woman who was kidnapped and driven to Oregon in the trunk of her car, is at a loss as to why her accused great-grandson might have done such a thing. (Photo: KPTV/Portland)


A third co-defendant, a juvenile female, was ordered to serve up to 2 1/2 years in a state juvenile institution. She is appealing.

Both boys pleaded guilty to kidnapping, burglary and theft of a motor vehicle charges.

The victim, Hazel Louis Abel, told police she was at home in Kennewick when she heard a knock at the door one night. She said that when she opened the door, someone threw what she believed to be dirt in her face and quickly covered her eyes and mouth with their hands.  The intruders bound her hands together, stuffed something in her mouth and put a hood over her head, she said.

She said she was led to her own car in the attached garage and put in the trunk. The car then began driving. She told police she could hear a male voice and female voice, but she didn't recognize them. When the car eventually stopped, she was able to untie her hands and pull a cord to unlatch the trunk and escape.

When the three teenagers saw she was out of the trunk and talking to a store employee in a Walmart parking lot in Wood Village, Ore., near Portland, they fled the scene.

 

 

After reviewing images from a store's surveillance video, police were able to find the three teenage suspects walking along a nearby road; At the time, the girl was 14 and the boys were 16 and 15.

Police said the girl told them during an interview that she and the two boys wanted to run away to Portland and that the 16-year-old came up with the idea of using his great-grandmother's car.  The girl said she waited outside while the two boys entered Abel's house in Kennewick and then later put her in the trunk of her car. The three then drove off to Oregon.


Some earlier stories in this case:



Kidnapped woman to her accused great-grandson: 'I don't know how you could do that to me, we are family'
Police: Washington woman's great-grandson was among teens who abducted her