2 black bears from Kansas zoo return to native Northwest, feast on salmon


EATONVILLE, Wash. -- Two black bears -- a brother and sister -- that were orphaned and rescued in Oregon as cubs six years ago and sent to live in a Kansas zoo had a "Welcome Home to the Northwest" event Wednesday at Northwest Trek Wildlife Park.

They are the first new black bears at the wildlife park in 20 years. The 400-pound male and the 250-pound female have lived at the Topeka Zoo since their rescue in Oregon.

After two weeks of getting accustomed to their 1-acre, lushly forested exhibit, they made their public debut at the wildlife park Wednesday morning. They were given a feast of salmon, berries and apples.

Members of the public can help name the two new black bears.

A vote on their names begins Wednesday night at www.nwtrek.org and the voting will close in a few weeks. The bears will get their names by the end of June.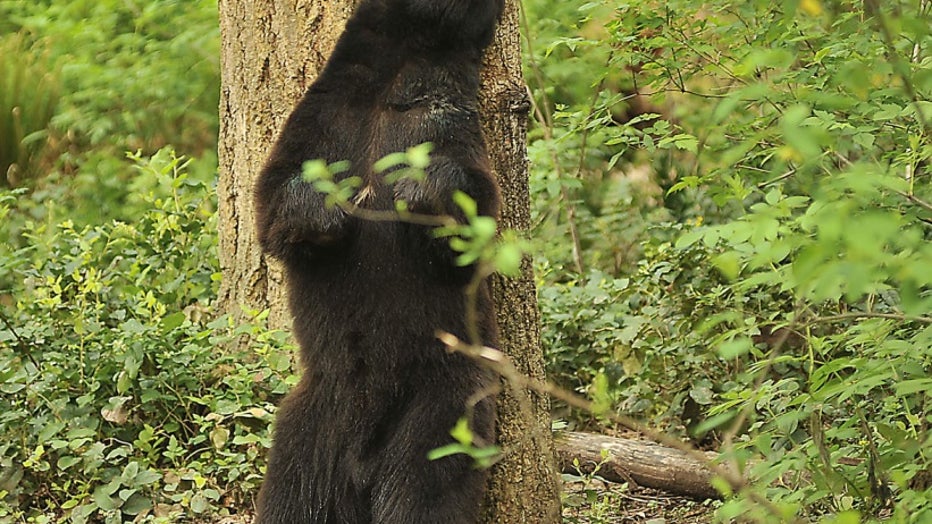 The male black bear gets a good back scratching on the bark of a Douglas fir. (Photo: Northwest Trek)