19-year-old sex offender accused of trying to groom boys on Facebook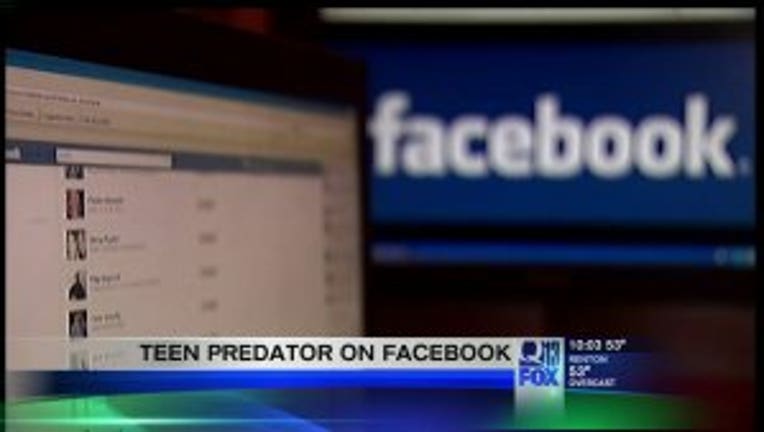 SEATTLE -- A 19-year-old registered sex offender has been arrested in Federal Way for allegedly trying to groom young boys on Facebook.

Authorities said the mother of a 13-year-old boy noticed an older person writing to her son on Facebook and discovered he was a registered sex offender.

Police said that person was Leland Alexander James, 19, who was convicted of child molestation in 2008 when he would have been 16.



After a police investigation of his alleged comments on Facebook, James was arrested. He faces two counts of communication with a minor for immoral purposes. He is being held on $100,000 bail; his arraignment is scheduled for March 7.

Police said the suspect wrote to the 13-year-old boy, "I just added u cause u were cute honestly."

"That is not looking for a friend; that is the beginning of a grooming process," said cyber security expert Linda Criddle.

The mom Googled the suspicious man on the screen and discovered he was a registered sex offender. But she didn't stop there; she did a little more digging and found out that three of her son's friends were mutual friends with the man on Facebook.

She alerted the kids' parents, police and their schools.

Police said all three of those kids were contacted via Facebook by the defendant. Most of the kids were 13.

In one case, police say, a 14-year-old high school boy on Facebook agreed to meet the suspect at a park, but the suspect never showed up.

The defendant's family was upset and did not want to talk on camera but did say the 19-year-old is being mislabeled as a sex offender.

Criddle says this case should be a wake-up call for all parents. She says many 13- and 14-year-olds are too young to be on social networking sites like Facebook.

"The most important is having the conversation, not that you are against using Facebook but that they have the skills to use the service, that they know to look out for creep behavior," Criddle said.

Here are some other tips.

Parents should set up social networking accounts such as Facebook with their children and know their passwords.

Be sure settings are on "privacy" so only friends and family can see it and limit photos and personal information on the profile page.

Parents should tell their  kids never to talk to strangers online.