19 Poor People's Campaign demonstrators arrested for refusing orders to leave Capitol Rotunda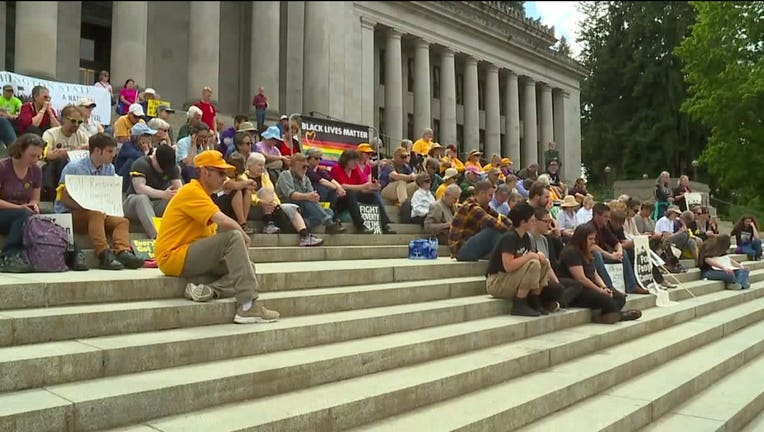 OLYMPIA, Wash. -- Nineteen demonstrators from the Poor People's Campaign were arrested for trespassing Monday night inside the Capitol Rotunda when they refused to obey orders to leave, the Washington State Patrol said.

They were arrested without incident and were processed for second-degree trespassing, the State Patrol said.

The organization said poor people, clergy and advocates are conducting a six-week period of nonviolent action by marching on the statehouse to "demand elected officials take immediate steps to confront systemic racism."

The organization said the demonstrations will be held in 35 states and at the Capitol in Washington, D.C.

They're calling for the restoration of the Voting Rights Act, an end to "racist gerrymandering and reversal of state laws the prevent municipalities from raising wages."