18-year-old SeaTac man arrested in fatal shooting in White Center


WHITE CENTER, Wash. -- An 18-year-old SeaTac man was arrested Friday in connection with the fatal shooting of a 17-year-old Burien boy Wednesday night in White Center, the King County Sheriff's Office said.

Detectives are not seeking any other suspects in the case, the office said. But it said it would like to hear from anyone who might have witnessed the shooting.

The shooting took place after an argument broke out between the victim's group of friends and a man at a bus stop.

It happened around 9:50 p.m. Wednesday at the corner of 15th Avenue SW and SW Roxbury Street.  Surveillance video shows the victim and his friends pull up in a silver sedan.

"What we understand is there was some type of words exchanged with some other men near a bus stop.  When the men in the gas station got in their car and drove by, the man opened fire and one of the bullets went through the back of the vehicle and struck a 17-year-old in the back," King County sheriff's Sgt. Cindi West said.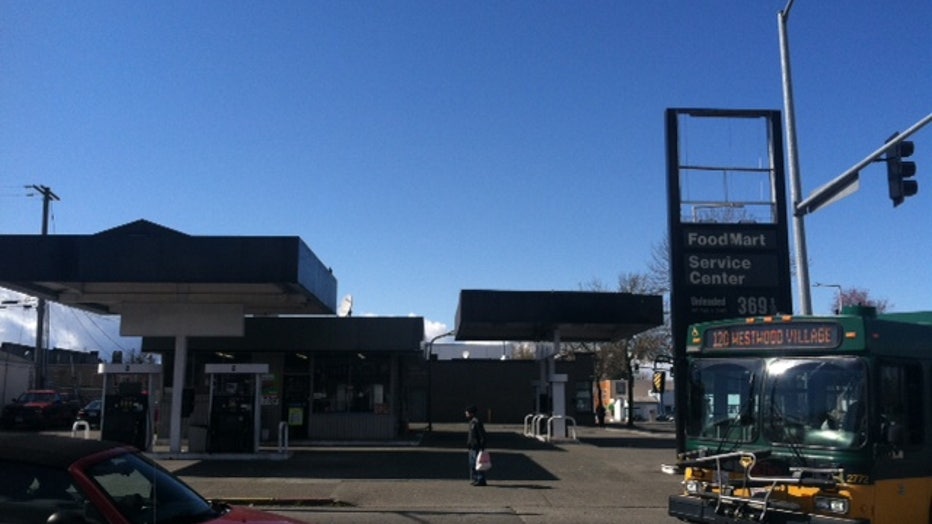 This is the gas station at 15th Avenue SW & SW Roxbury Street in White Center near the shooting scene, where a 17-year-old Burien teen was shot and killed Wednesday night, March 19, 2014. (Photo: KCPQ-TV)


The teenager driving the car headed to a nearby fire station for help for his wounded friend, and the victim was rushed to Harborview Medical Center, but didn't make it.

"I live two blocks down and this is somewhere I kick it every day.  It's crazy something like this is always happening it seems," said resident Lucas George.

The shooter is on the loose, putting neighbors on edge.

Saul Delfin-Rodriguez's brother Michael was killed the day before Thanksgiving when the two headed out to grab a drink at a nearby convenience store.  That crime is still unsolved.

Detectives aren't sure if this latest shooting is gang-related.  People who live here say it could have been anyone.

"The violence is anybody.  Someone's drunk or on drugs and pops off and someone else wants to feel tough with a gun.  I am all for gun rights but those are for protection.  This guy obviously wasn't trying to protect himself, shooting at the back of a car," said George.