18-year-old dies from injuries in pileup on SR 16 in Tacoma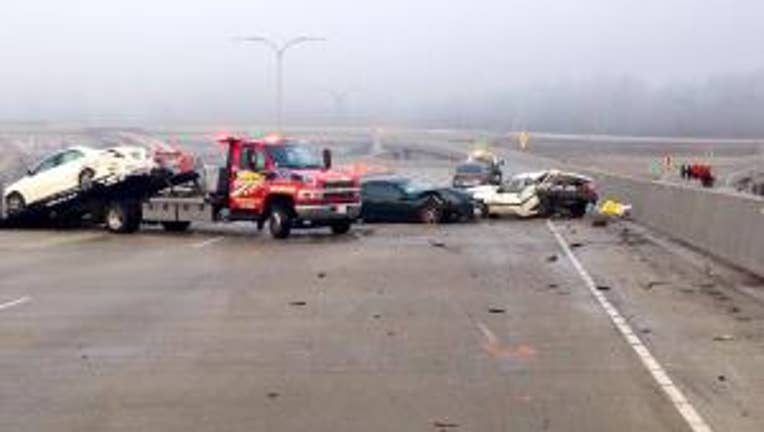 article


TACOMA -- An 18-year-old University Place man has died of injuries suffered in a multiple vehicle pileup on State Route 16 in Tacoma early Sunday that may have been caused by icy roads and freezing fog, the Washington State Patrol said Monday.

Zackary J. Davis died at Tacoma General Hospital, the State Patrol said.

The State Patrol said Davis' 1993 sedan was westbound on SR 16 approaching Sprague at about 7:40 a.m. Sunday when it lost control in icy conditions, struck the right side of the jersey barrier and came to rest on the right shoulder. Another car, driven by Sharess Shaw, 26, of Kent, was also westbound on SR 16 approaching Sprague, also lost control and struck Davis' vehicle.

Shaw was not injured.

Other cars also hit the barrier and vehicles. The five-car crash initially closed all westbound lanes. Troopers also reported more wrecks in the eastbound lanes in the same area.

Washington State Patrol reported nearly 10 crashes in the area in just a matter of hours.