16-year-old special ed student left school event with sex offender, police say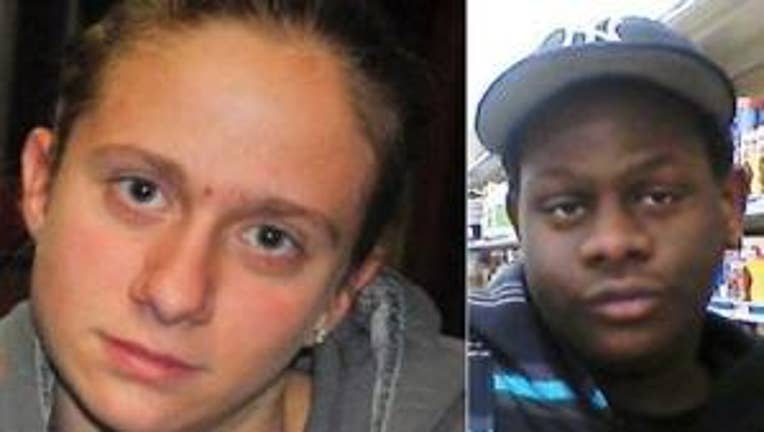 An Amber Alert issued for a missing 16-year-old girl was canceled Wednesday after a tip led police to the home of Level 1 sex offender.

Briana Troyer was found safe with 21-year-old Terrance Powell in north Tacoma Wednesday morning.  Before that, Troyer was last seen at the Tower Bowling Lanes about 5:30 p.m. Tuesday.

Troyer, the daughter of Pierce County Sheriff's Office spokesman Ed Troyer, is a special ed student and has the mental age of a 9-year-old. She also has a speech impediment.

The girl was participating in a bowling event for her school at Tower Lanes in Tacoma. When they were done bowling she refused to leave with her friends. Instead, a witness saw her leave with Powell.

"She was not in distress," said Kimberly Knapp, who saw the two leaving. "She was holding his hand, they were like a couple."



However, Troyer's family said the girl with a speech impediment and the mental capacity of a 9-year-old was vulnerable.

"Somebody could come into her and befriend her and she would believe that they had her best interest in mind," said Tacoma Police Captain Brent Bokeman, a spokesperson for the Troyer family.

Questions are being raised about how a student at a school sanctioned event could wander away with a stranger. Dan Voelpel of Tacoma Public Schools said Troyer was supposed to receive a ride home from a friend at school. But the friend said Troyer didn't need a ride home. The school district insists Troyer was provided adequate supervision.

"We have thousands of student athletes and in events like this one, the students arrange to get themselves to and from their matches and games," Voelpel said.

Tacoma police have not arrested or charged Powell with a crime. The case is still under investigation.