15-year-old hit by SUV tries to stay positive; police still seeking suspect


By Steve Kiggins, Q13 FOX News 

PUYALLUP -- It's been a week since a hit-and-run driver struck a 15-year-old Chloe Williams was crossing a street in Puyallup.

She's recovering from the accident at Tacoma General and is now talking about her experience –she's good spirits, even though she suffers from a broken leg and fractured pelvis, but she does have a message for the driver who injured her and is still on the loose.

"Why? Why would you think it's OK to hit me like that and then just take off? It's just frustrating to know that the person's out there and they're still walking around fine and I'm in here," Williams said.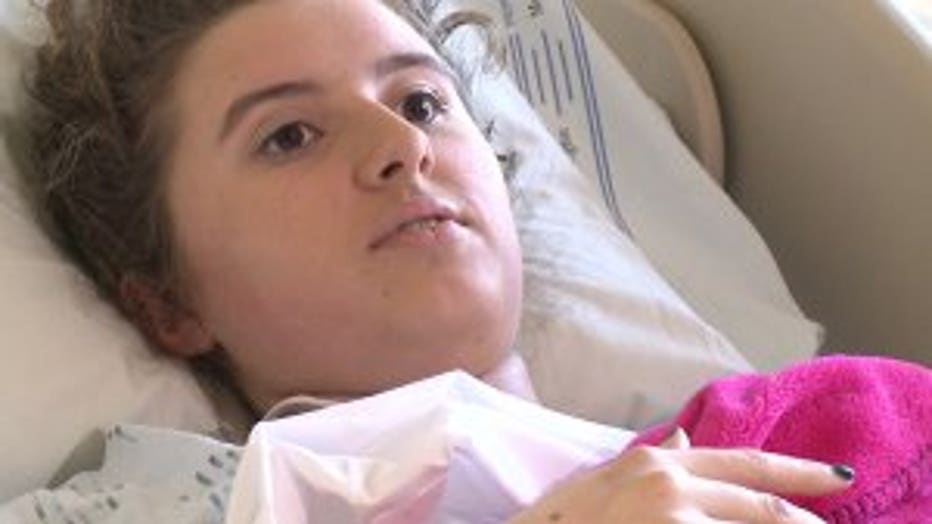 When Williams was hit, she was on her way to school to watch a basketball game.

"The last thing I remember would be crossing the street, and then a car waiting and letting me cross. Then I thought the next car was going to let me cross. Then I looked up and there was the white SUV and that's all I remember," she said.

"A car just hits me and comes at me. Like they say in the movies, 'Your life flashes before your eyes.' It didn't really do that, it just happened so fast your brain doesn't process all of it," Williams said.

Puyallup police said the white SUV they believe hit Williams probably has damage to its front-end and hood. Detectives and Williams hope someone with come forward with information about the driver.

"We all see and have met Chloe and seen what a dynamic woman she is. We of course don't like folks to get away with something that they need to be held responsible for," Puyallup police Capt. Scott Engle said.

Even with all the balloons, stuffed animals, and well wishes, Williams still holds on to hope that someone take responsibility for the accident. But staying positive while she recovers isn't always easy.

"You kind of have to. Sometimes I don't and sometimes I do get like really angry and really frustrated," she said.

Williams has a long road ahead of physical therapy, but her prognosis is good. And Puyallup detectives are working on another piece of surveillance video that might help identify the suspect vehicle. But they could still use your help – if you have seen that white SUV with front-end damage,  you're urged to call Puyallup police.