15-year-old girl struck, killed while trying to cross I-5 in Chehalis to meet friends
CHEHALIS, Wash. -- A 15-year-old girl trying to cross Interstate 5 in Chehalis to meet friends was struck by a car and killed Friday night, the Washington State Patrol said.

Trooper Will Finn said the fatal accident occurred before 7 p.m. on southbound I-5 and Mellen Street, near milepost 81. The girl was pronounced dead at the scene, KPTV in Portland reported.




According to KPTV, Finn said that while crews were on the scene of the southbound crash, another crash between a semi and car occurred in the northbound lanes of I-5.

One person was seriously injured in that crash. Centralia Fire/EMS said the victim was airlifted to the hospital in serious but stable condition.

Finn tweeted that according to WSP troopers, the semi driver was impaired and was arrested.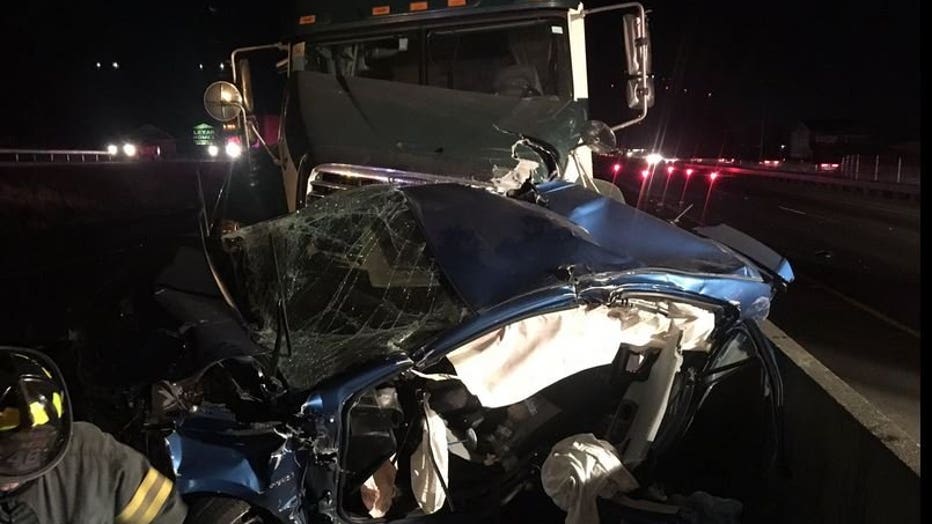 Centralia Fire/EMS:I-5 NB MP 81. Male in his 30s was extricated from a passenger car that collided with semi-truck.


He said there were three crashes in the Chehalis area of I-5 that closed the interstate in both directions.