15-year-old felon arrested in connection with Parkland McDonald's gang fight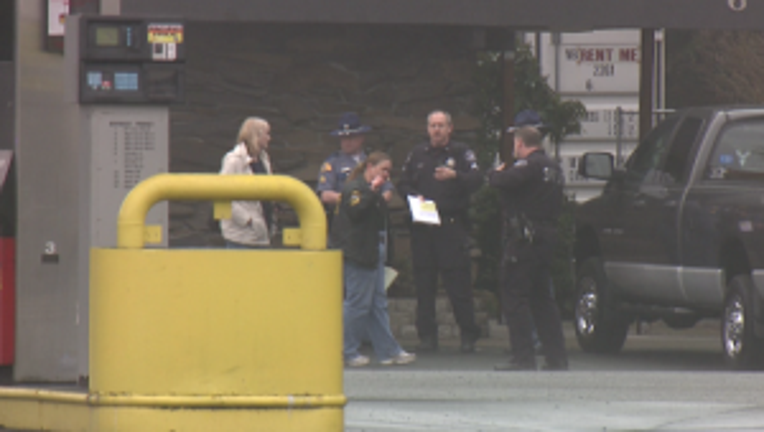 article
PARKLAND, Wash. -- Police arrested a 15-year-old felon in connection with a gang shooting at a McDonald'a in Parkland, Wash., the Tacoma News Tribune reported.

According to the News Tribune, the 15-year-old arrested Tuesday was believed to be part of the gang shooting that injured one teen Monday. A .22 caliber rifle believed to be used in the shooting was also recovered.

The suspect is a felon with weapons charges, the News Tribune reported.

At least ten people were involved and one person was shot during the gang fight involving 13-to-16 year olds, Pierce County Sheriff's Department Detective Ed Troyer said.

The fight broke out when one gang ambushed another rival gang around 12 p.m. Monday at the  restaurant in the 11000 block of Pacific Avenue South, Troyer said.

Two guns were used in the melee and a third was displayed. A 15-year-old was shot in the hand during the fight, but not seriously injured, officials said.

Several witnesses spotted men running from the McDonald's, with one person carrying a handgun, police scanner reports indicated. Ten to 12 cop cars responded to the scene, and a canine unit was dispatched to look for the suspects.

The Titus Will Chevrolet of Parkland dealership across the street was damaged by gunfire. Luckily, no one was injured.

The Pierce County Sheriff's Department's Gang Unit recovered eight shell casings. The gang unit is investigating the incident.