$15 minimum wage supporters file ballot initiative
SEATTLE -- The effort to raise Seattle's minimum wage to $15 an hour took another step Monday.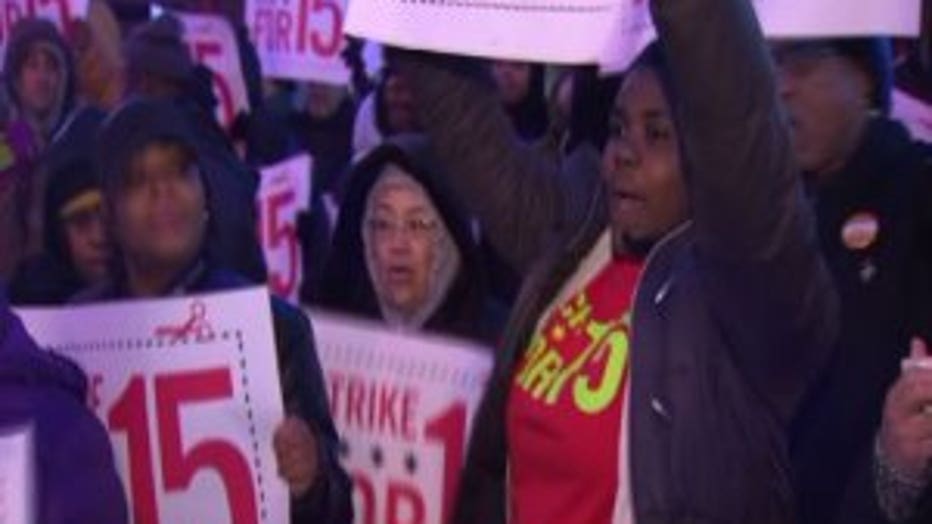 Activists filed a city charter amendment that would increase minimum wage in the city starting January 1, 2015.

The measure calls for a three-year phase-in for businesses with less than 250 workers.

Mayor Ed Murray's Income Inequality Committee is currently working on a recommendation for when and how much the minimum wage should be raised. The committee's recommendation for city officials is due at the end of the month.

Supporters of $15 an hour said they would hold off on collecting signatures until Murray's committee makes it decision. They called their amendment a "backup plan" in case the City Council does not take action.

The City Attorney's Office is expected to review the proposed amendment. If a ballot measure is drafted, opponents could start a legal battle if desired.