14-year-old Tumwater boy arrested over alleged school threat


TUMWATER -- Some are still afraid to go to school after a student was arrested for allegedly threatening to shoot several students.

Tumwater police say the 14-year-old boy told them he felt left out and excluded at Black Hills High School. The student was arrested Monday morning at his home, where police said they found three firearms and ammunition.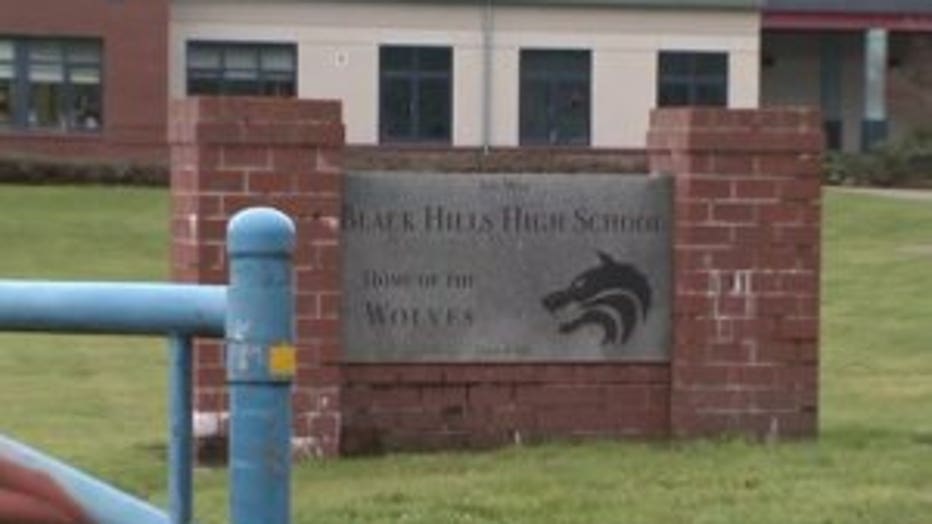 Brittney Rosscup is friends with the 14-year-old being held in juvenile detention.

"He was nice, always caring, trying to look out for people. He did keep to himself a lot, but for the most part he did have good friends," Brittney said.

She says it's hard to believe her friend is accused of threatening to shoot several students and then kill himself.

"None of this I would expect from him, all of this is a giant shock," Brittney said.

Police say it was a friend and fellow student who told them about the alleged threats.

"I would have done the same thing. If that was my friend, I would have done the same thing," one student named Charles said.

Referring to the student who called police, parent Paul Rosscup said, "That's an outstanding student, that's an outstanding person."

Black Hills High School sent emails to parents to alert them of the scare. Many believe the school did the right thing by expelling the 14-year-old right away.

"With the things that have happened, it's not a joke; these are our babies," parent Melinda Kerlee said.

Last week's shooting at a Colorado high school is still fresh on the minds of many local parents -- that's why they are concerned about threats here.

"What he could have done would have been horrific, I just don't understand what is going on anymore," Paul Rosscup said.

"People are actually freaking out, saying I don't want to come to school, I want to transfer," Brittney said.

Paul Rosscup says he is not afraid to send his daughter back to school as long as the arrested teenager gets help.

"I hope this kid will get the help that he needs -- and it could take a while," Paul Rosscup said.

The Tumwater School District says they will be seeking more money to tighten security at their schools. Right now Black Hills High does lock its doors and they do have a school resource officer on campus.

The Thurston County Prosecutor's Office says it will be filing charges in this case, including felony harassment.