14 confirmed dead, as many as 176 may be missing in slide zone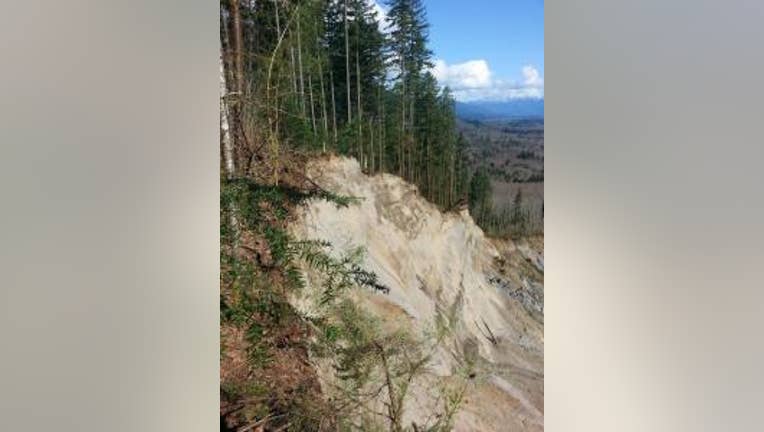 ARLINGTON -- Monday night at a mid-evening news conference came the words no one wanted to hear.

"Most of us in these communities believe that we will not find any individuals alive," Snohomish County Director of Emergency Management John Pennington said.

Does that mean all hope is lost?

"I'm a man of faith and I believe in miracles and you've all reported on incidents worldwide where these things can turn on a dime and somebody can be found so does that mean we give up? No," Pennington said.

It is day three of the search-and-rescue mission in a debris field of one square mile.

It is a difficult job -- desperately looking for survivors, compassionately recovering the dead.

"We've got firefighters, search and rescue crews, heavy equipment and volunteers moving a lot of mud and searching that mud," Snohomish County Fire District 21/22 Chief Travis Hots said.

Along with all that, search dogs like Cody who are trained to find people buried alive are on standby.

He works alone, independent of his handler, Lisa Bishop, and she knows in conditions like these there's always a chance Cody may never come back.

"Would I put my dog at save somebody's life? Absolutely," Northwest Disaster Search Dogs handler Bishop said.

Late Monday, the number of missing and unaccounted for rose from 108 to 176. That number is likely not accurate as some on the list may be duplicates and the list still need to be vetted.

"A good example would be John Doe, 123 Stealhead Lane, brown hair, brown eyes. John, 58 years of age of the 176, it's probably the same person," Pennington said.



Also Monday, a federal declaration of emergency  was issued to go along with the state declaration.

That brings money, resources and equipment to help in the search, including a 50-member National Guard Search and Extraction Team and a Federal Type One Search and Rescue Team.
If you have family or friends still missing, your help is still needed.

"We're asking that you continue to send us names and photos of your missing family and friends. we're asking that you help us to continue to build a list of people who are unaccounted for or missing," Pennington said.