14 bodies recovered, 60 people unaccounted for after Texas fertilizer plant explosion


(CNN) -- The death toll has risen to 14 after an explosion at a Texas fertilizer factory, Texas Department of Public Safety Sgt. Jason Reyes told reporters on Friday. Search and rescue efforts in the area are continuing, he said.

Authorities are trying to determine the whereabouts of 60 people who remain unaccounted for, making an exact casualty count difficult to establish, Sen. John Cornyn, R-Texas, said earlier Friday.

Reyes said 200 people have been injured and 50 homes have been destroyed.

"This is still being treated as a crime scene," Reyes said.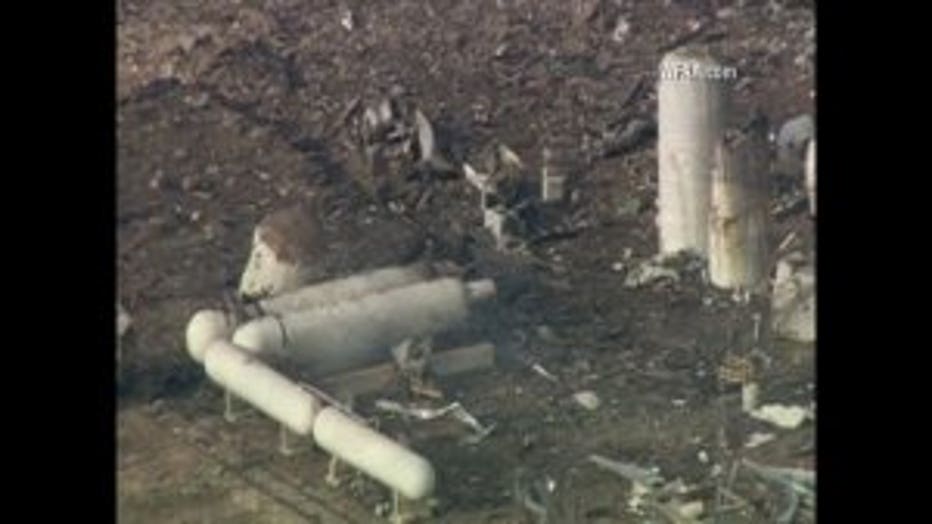 Many questions remain about Wednesday's fire and explosion, which leveled buildings, ripped up walls and threw people on the ground blocks away. About half the town was evacuated, including a nursing home with 133 residents.

It's still unclear what caused the blast, which was so intense its ground motion registered as an earthquake, or whether it was the result of criminal activity.

Officials are treading cautiously on providing specific numbers on victims, but fire officials confirmed some deaths among their crew.

Five West firefighters, one Dallas firefighter and four emergency responders were killed, the State Firemen's and Fire Marshals' Association of Texas said in a statement Thursday.

Despite the flurry of questions, one thing is certain. The effect on the small town of West -- population 2,800 -- is massive.

So far 150 buildings have been searched and cleared, with 25 more homes left to search and clear, CNN's Martin Savidge reported. The structures are weakened, and need to be shored up before they can be searched.

Three firetrucks and one EMS truck were also destroyed.

The blast stunned residents and left behind a trail of charred devastation in the small town.

"There's no way I would have ever dreamed that this would have happened," paramedic Bryce Reed told CNN's "AC360°."

"I mean, it's profound and it's dire, and it hurts like hell," he said. "But, you know, the main thing we wanted to convey is that ... please keep the prayers coming. Please keep the thoughts coming."

When he responded to the scene, it left him speechless, Reed said.

"I can tell you there's absolutely no words that I possess that can convey adequately what I saw," he said. "It went from my hometown and my reality and my existence to a war zone in an instant, and I haven't even had time to process that yet.

He lost some friends, all volunteer emergency workers, just like him.

"People who didn't have to go to that blast, went to that blast," he said. "People who could have stayed at home, they didn't have to go. ... They were all volunteers."

Authorities are still scouring the area for survivors -- and answers.

"We still are holding out some hope," Mayor Tommy Muska said. He said the number of casualties may rise.

The area around the site remains "very volatile" because of the presence of ammonium nitrate, according to Matt Cawthon, chief deputy sheriff of McLennan County. Ammonium nitrate, a solid fertilizer composed of ammonia and nitrogen, is also a component of explosives widely used in mining.

The explosion tore through the roof of West Fertilizer Co., charring much of the structure and sending massive flames into the air. A deafening boom echoed for miles.

It registered as a 2.1-magnitude earthquake on the U.S. Geological Survey website.

Brad Smith felt his house shake. It's 50 miles away from the plant.

"We didn't know exactly what it was," he said. "The forecast said a line of thunderstorms was going to come through. My wife and I looked up and wondered, 'Did it get here six hours early?' "

Local authorities are working with federal officials, including the Bureau of Alcohol, Tobacco, Firearms and Explosives, to determine the cause of the deadly explosion.

Though there are no indications of criminal activity, Waco Police Sgt. William Patrick Swanton said, it has not been ruled out yet.

It's unclear whether the plant had safety problems. But in 2006, the Environmental Protection Agency fined the company that ran the fertilizer plant $2,300 and told the owners to correct problems that included a failure to file a risk management program plan on time.

Seven years ago, the company had a complaint against it for a lingering smell of ammonia, the Texas Commission on Environmental Quality website shows.

West is about 75 miles south of Dallas and about 20 miles north of Waco.

The blast came as the nation remained on edge after the Boston Marathon bombing on Monday that killed three and left about 180 injured.

It also coincided almost exactly with the 20th anniversary of a fire in Waco that ended a federal agents' siege against members of the Branch Davidian sect. More than 80 sect members and some federal agents died.

That anniversary is Friday.

--Faith Karimi, CNN