13-year-old boy seriously injured in suspected DUI accident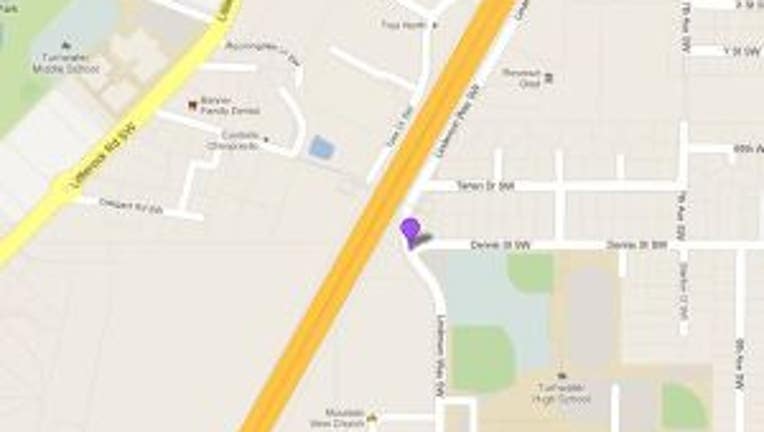 TUMWATER -- A 51-year-old man was arrested for suspicion of drunken driving and vehicular assault after he allegedly hit a 13-year-old boy with a pickup truck, police said Thursday.

At 8:45 p.m. Wednesday, police responded to a call about a vehicle hitting a pedestrian in the area of Linderson Way at Dennis Street SW.  When they arrived, the found a 13-year-old boy in the middle of the street.

Police were told that the boy had been lying in the roadway prior to being struck by a 2007 GMC pickup truck. It is unclear why the boy was lying in the roadway prior to being hit.

The boy suffered multiple serious injuries and was transported to Providence St. Peter Hospital in Olympia, where he underwent emergency surgery before being transported to Seattle's Harborview Medical Center.

Officers conducted a sobriety test on the driver, which they said he failed. Tumwater police said the man was under the influence of an unknown substance.

The man was arrested for vehicular assault and booked into the Thurston County Jail.