11-foot alligator kills suspected burglar hiding from police in Florida pond


An 11-foot alligator helps authorities solve a criminal mystery. Authorities say a burglar was hiding from police in a Florida pond when the gator struck.

Neighbors told Central Florida News 13 the suspect got what he deserved.

"I would say it was poetic justice, if you want to sit there and steal from people...," neighbor Chuck Stokes said. Stokes is just one of the Barefoot Bay neighbors who's heard the tale.

An accused burglar on the run from deputies in the middle of the night Nov. 13. That man was 22-year-old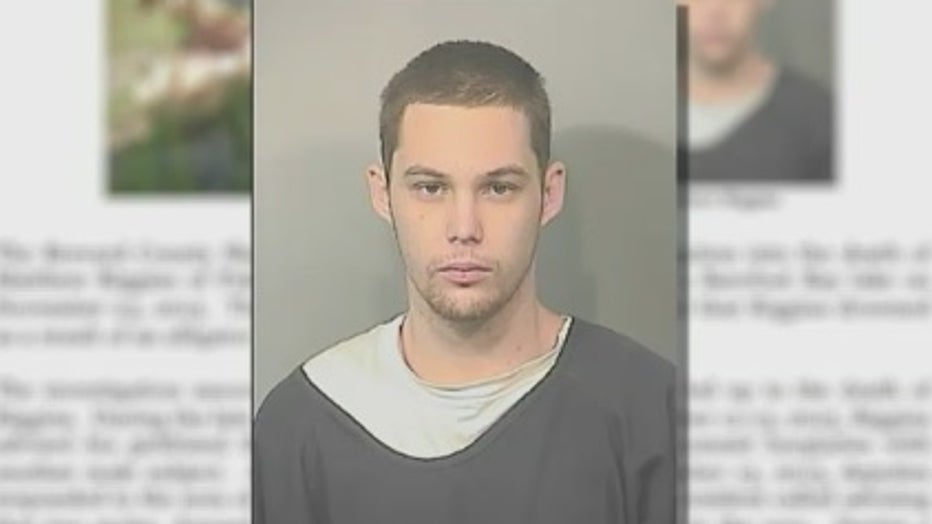 Investigators say Riggins called his girlfriend and told her he'd be down in the neighborhood breaking into homes.

"He had told his girlfriend he was going to do burglaries in the Barefoot Bay area," said Maj. Tod Goodyear of the Brevard County Sheriff's Office (BCSO).

Neighbors reported seeing two men dressed in all black lurking behind homes. "I've had two white males run from me," a voice said on the police radio. "Can you respond to the area of Hacienda to see if we can block them in as best we can," the radio continued.

That began a search of the area, with more and more deputies, K-9 units and a helicopter arriving to help. Investigators say Riggins called his girlfriend saying they were being chased and were laying low. "We are walking in the brush, we saw some matted down grass," the police radio conversation continued.

"Do you still hear them hollering, or did they hunker down?" the voice radio said. It's that yelling that later would prove telling.

Deputies called off the search that night, but then Riggins' family reported him missing later that day.

"He probably went into the lake to hide from the officers and the dog, and at some point he came across that gator," Goodyear said. That's right, an 11-foot alligator. Riggins' body was found floating in a pond 10 days later. Investigators say it had all the makings of a gator attack.

"He hid in the wrong place," resident Laura Farris said. The BCSO dive team encountered the same gator for themselves during the recovery, and the animal had to be euthanized by a state trapper.

Inside the gator's stomach the medical examiner found proof of how Riggins was killed.

"To hide somewhere to try and get away, and then meeting up with an animal like that, no, I've never had that happen before," Goodyear said.

"You don't do that and end up walking away unscathed," Stokes said. Authorities say they have a second suspect, but that he hasn't been cooperating.

That person has yet to be charged.