106 million in path of latest winter blast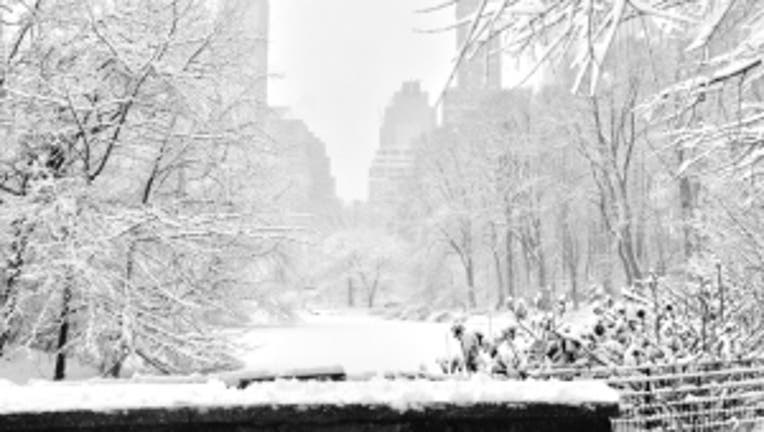 (CNN) -- Here we go again.

On the heels of a January and February filled with vicious, snarling storms, the first March wave of arctic air pushing eastward has prompted National Weather Service warnings, watches, and advisories for as many as 106 million people.

Snow is threatening to add to the already record-high accumulations in cities across the Midwest, Southeast and Northeast. The winter-weary Washington area is awaiting a dangerous tenth of an inch of ice, topped by 8 to 12 inches of snow.

This storm is a coast-to-coast event. It started as a low pressure system dumping rain on California, then proceeded east in two prongs. As the northern prong of the system has cascaded across the country, it's delivered dangerous, even deadly, weather to places unfazed by typical winters.

In Denver, a series of three accidents involving 104 vehicles on Saturday shut down a stretch of Interstate 25, the city's main north-south artery, for hours, Denver police said. At least one person died and 20 more were injured in those accidents, police spokesman Sonny Jackson said.

In Minnesota, Carleton College said three of its students died in a car wreck blamed on icy conditions.

A tower-mounted camera from CNN affiliate WXYZ showed that between Detroit and Windsor, Ontario, the Detroit River froze over.

Government agencies are trying to prevent traffic debacles such as those that gridlocked Atlanta and Raleigh, North Carolina, earlier this winter. The Missouri Department of Transportation issued a "No Travel" advisory Saturday night, warning, "Once the storm hits your area, avoid travel unless it is a dire emergency."

That's good advice for anyone, as the snow won't let up in some areas until Tuesday, and meteorologists predict accumulations could reach a foot or more in the mountains of West Virginia and Virginia.

To the south, the threats are different, with a slight risk of severe thunderstorms bearing damaging winds, a few isolated tornadoes, and possibly large hail.