100-year old mom takes a ride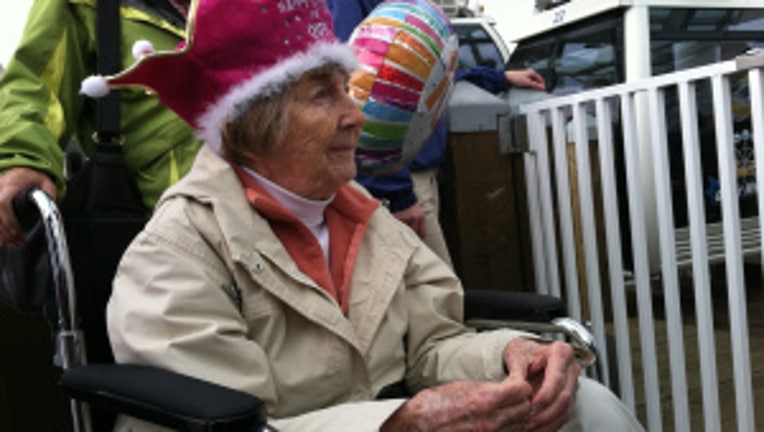 SEATTLE -- It's not every day that you celebrate your birthday by riding the Seattle Great Wheel on Mother's Day.

Well, that's just what Catherine Tripp did Sunday, and she just turned 100.  Tripp, a Seattle mother of seven, got aboard the Great Wheel just before noon, and despite the cloudy, rainy weather, she and the others had quite a view.

Tripp, whose nickname is "Skipper," enjoyed the ride, and recalled her very first Ferris wheel ride, many years ago.  Tripp is hard of hearing and partially blind, but thoroughly enjoyed her birthday ride.