100 National Guard members joining search and recovery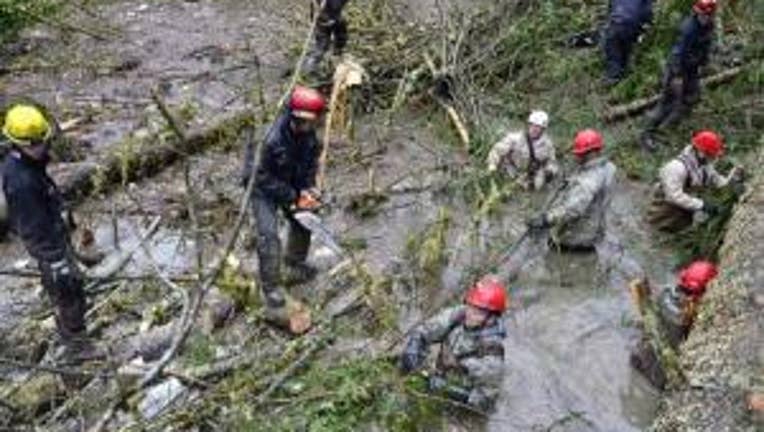 ARLINGTON - More than 100 members of  Washington National Guard units from across the state are joining search and recovery efforts at the Oso landslide.  An engineering unit from the Snohomish armory will join other Guard members previously dispatch, the Herald of Everett reported.

Additionally, a 16-member fatality search-and-rescue team from the Colorado National Guard will arrive this weekend to assist a similar team from the Washington National Guard, the paper reported.  Members from these teams will work with medical examiners to identify victims.

Two refueling teams from Spokane, two decontamination teams from across Washington state, as well as chaplains and medics are being deployed, the Herald reported.

Meanwhile, Portland-based Medical Teams International is delivering supplies to families, rescue workers and volunteers. This includes 300 kits that include toothbrushes, toothpaste, shampoo and soap, the Herald reported.

 

 

 

 

 


---