10 years later, Thunderbirds' move to Kent has revitalized the franchise - and city


KENT, Wash. - The Seattle Thunderbirds abandoned KeyArena almost ten years ago to move south to Kent. The move has given the hockey franchise a huge boost.

"No question. It's been a total turnaround," said Thunderbirds vice president Colin Campbell.

Ten years ago, The T-Birds were a Seattle franchise playing in an arena that that wasn't built for hockey, so they jumped at the chance to break ground on a 62-hundred seat arena that they could call their own...in Kent.




"There was just the economics of playing in that facility," Campbell explains. "The difference in being able to come here and play in a building that's been built for hockey is the excitement level and the fan experience. KeyArena had been a slow drain, but this has been the revival of the franchise."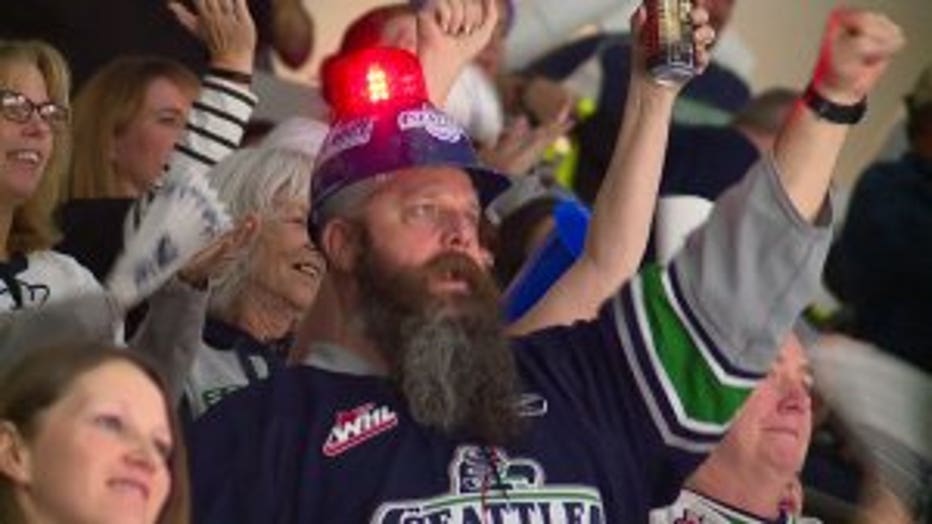 The move not only revived the T-Birds, it gave Kent's downtown a new anchor tenant, and new life.

In some ways, the T-Birds started a trend: businesses abandoning the downtown core for a chance for better growth and economic prosperity in the suburbs south of the city.

"It has completely transformed Kent's downtown over the last 10 years," says Michelle Wilmot, Kent's economic development manager.

Kent's Showare Center is a busy place. Built for $84 million in 2008, the arena is in use for 200 dates a year—hosting everything from hockey games, concerts and high school graduations. It's become an invaluable community gathering place. The construction of the arena, along with the Kent Station retail complex, which opened in 2008, has helped realize the city's vision of a diverse, vibrant downtown, where people live and work.

"If you look at what's going on as of now with the city of Kent there are three major apartment buildings that have been developed here in the last five or six years," says Tim Higgins, who has overseen operations of ShoWare Center since it's construction. "I truly believe that this building is a big part of driving that development"

This is just the beginning of what Kent envisions for the future. The city is the home of high-tech aerospace firms such as Blue Origin and Hexcel, and has plans to draw more technology companies and their skilled workers to the Kent Valley over the next 20 years.