10-year-old escapes abduction, gets award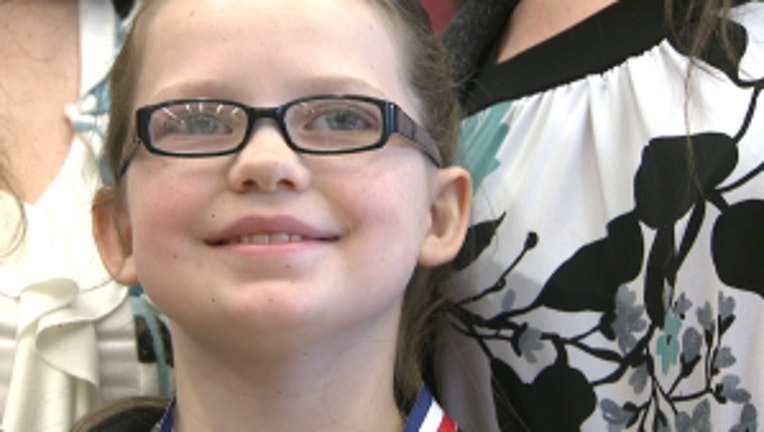 article
 FEDERAL WAY -- Police and parents in the northwest are on high alert this weekend -- following several attempted child lurings.
     In Thurston County, a man in a silver car offered a 10 year-old boy $100 dollars to get in his car.
    And then yesterday in Aberdeen -- three men tried to pull a young boy into their car.
    On Saturday, a 10-year old girl from Federal Way was honored, after police say her quick thinking prevented her abduction.
 Isabel Carpenter is being hailed as a hero. In February, she was walking home from school when a stranger asked her to get into his car.
    She ran to a neighbor's house and pounded on the door until the man took off.
     Then, Isabel ran home and called 911.
"She did everything right, and she was such a smart little girl when she called," said Laurie Broming, the 911 operator who took the call. "She was basically text book in what she did."
King County awarded Isabel with a 911 Hero medal..
 Saturday was also the first time Isabel and her 911 operator came face to face. The ceremony was part of Renton's first Youth and Safety Fair.