1 woman dead, 36 others displaced by apartment fire in Everett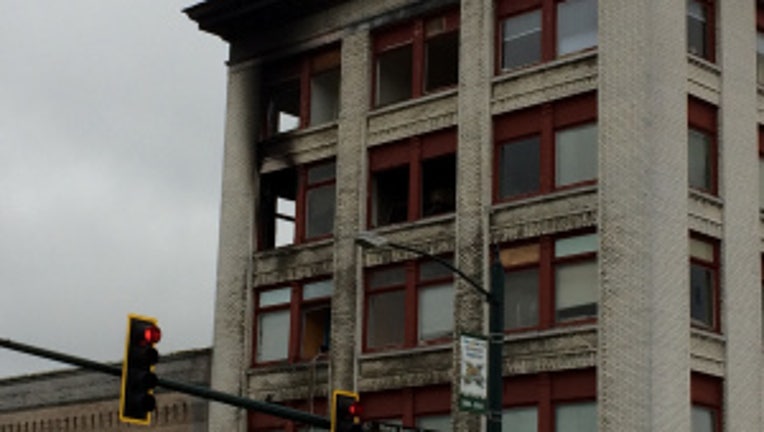 article
EVERETT, WA -- Fire investigators are still trying to determine what caused an apartment fire that left one woman dead and displaced 36 others.  So far, investigator say there is no indication the blaze was caused by arson.

The fire broke out in the historic Hodges Apartment building on the corner of Hewitt and Rockefeller avenue around 6:40 am on Sunday.  "I got woke up by my roommate yelling Dave there's a fire on the 4th floor get up." victim David Sours said.

Fire crews arrived on the seen and saw flames and smoke coming out of a corner window on the 4th floor.  After the fire was put out crews found the woman's body in her apartment.  Neighbors say they heard fighting coming from her apartment over the last 4 or five days.  Her boyfriend was questioned at the scene and released.

Everett city officials say the building dates back to the early 1920's and was condemned on November 20th.  The stairwell inside was not up to current fire codes and needed to be updated.  The owner of the building was in the final stages of making the fix when the fire broke out.  Fire investigators say the work did not cause this fire.  The blaze was contained mostly to the single apartment on the 4th floor.

The 36 victims are being helped by the Red Cross.



The owner of the building also owned another apartment building on the same block.  That building was destroyed by a fire back in March of 2012.  One man died.  Fire crews say it was not arson.