1 seriously burned in motel explosion; 41 displaced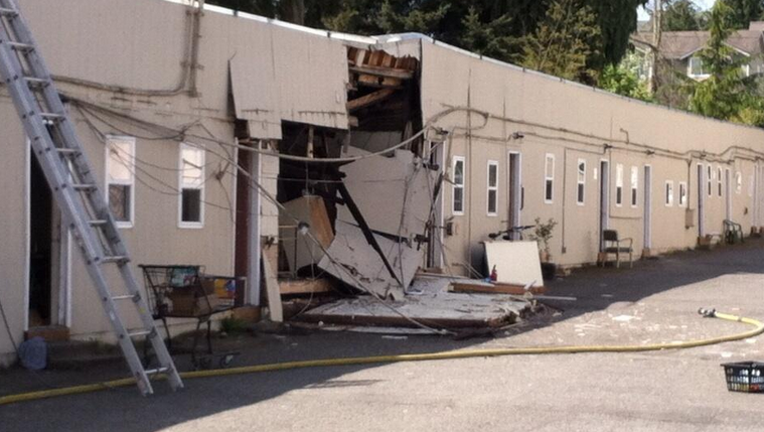 article


SEATTLE -- Police and firefighters are on their way to an explosion at an Aurora Avenue motel that injured at least one person.

Seattle Fire Department officials evacuated the Klose-In Motel in the 9330 block of Aurora Avenue shortly after the explosion occurred around 11:15 a.m. Monday. Police said the explosion blew the door off of one room, and at least one person was seriously hurt with burns.

Police say natural gas caused the explosion. Officials turned the gas off to the building, as worry about the structural integrity of the motel persisted following the strong blast, firefighters said.

Forty-one people were displaced, and the Washington Red Cross is helping them with temporary housing.

Officials estimated the explosion caused more than $50,000 in damages to the building.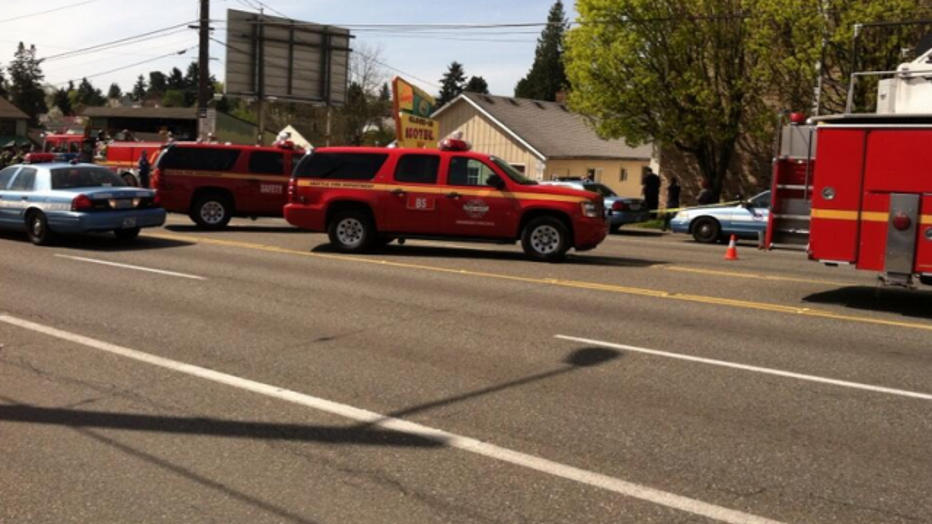 A picture from the scene of the motel fire.