1 hurt in rollover crash that blocked street, downed power lines near Olympia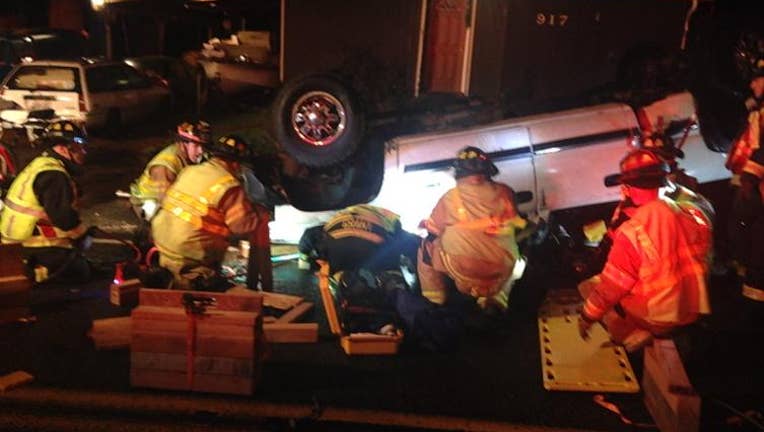 article


OLYMPIA -- One person was injured in a rollover crash early Saturday in Thurston County.

Firefighters were called to the 2700 block of Southbay Road NE around 6:00 a.m.

According to Lacey Fire District 3 officials, firefighters worked to free one person who stuck inside the SUV. Medics transported that person to St. Peters Hospital with unknown injuries.

The crash blocked Southbay Road for several hours.

Puget Sound Energy was called to the scene to clear downed power lines in the area.

It is unclear what caused the crash.